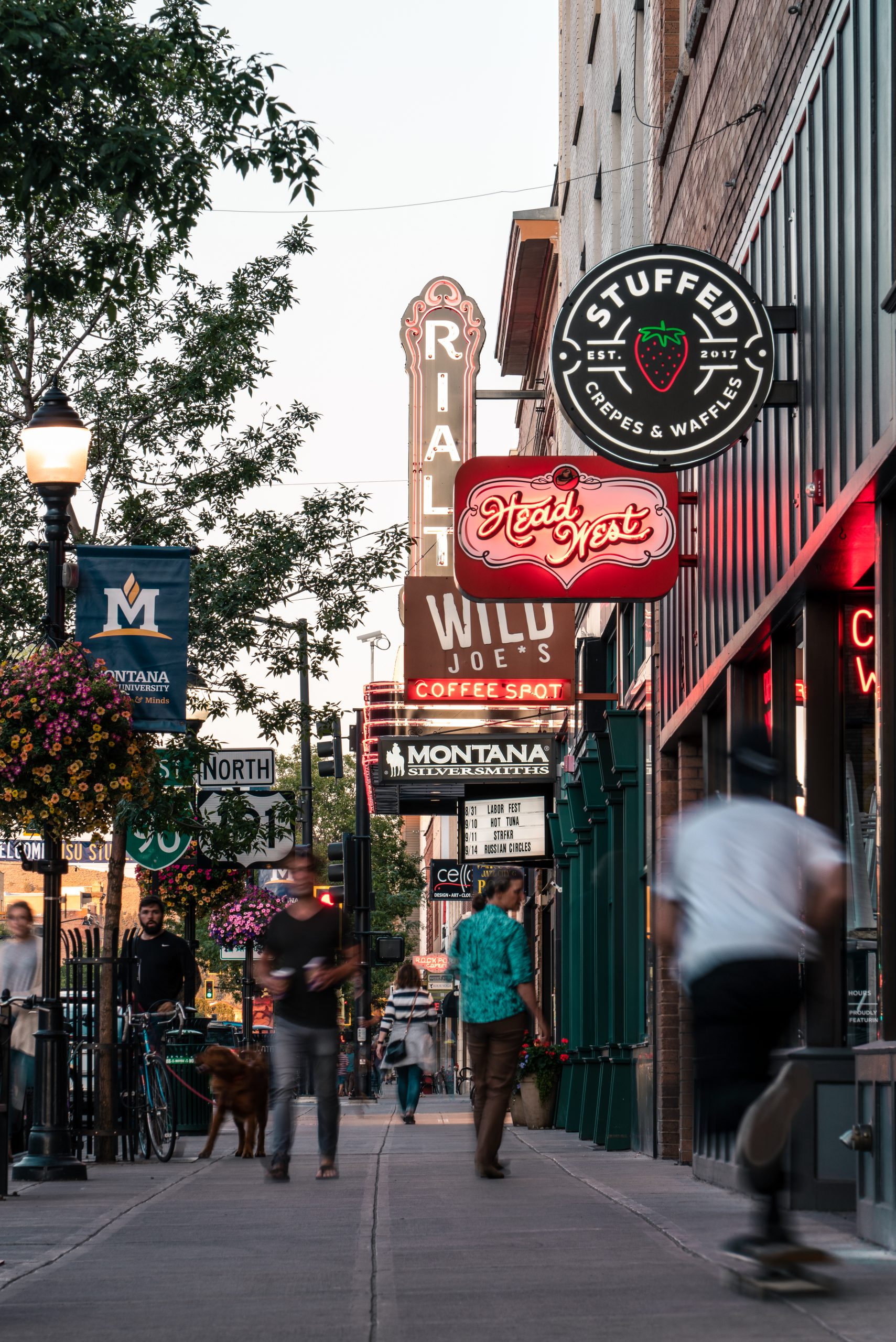 Looking for some high end dining spots in Bozeman, MT? Here's a list of the top places you don't want to miss!
Bozeman is growing at a fast pace and the restaurant scene is growing right along with it. Some of these spots have been around for a while and some are newer but none of them will disappoint! Here is a list of some of the best restaurants in Bozeman.
REVELRY
Revelry is a neighborhood eatery serving up wholesome and savory plates. They locally source fresh Montana ingredients for their delicious dishes and offer a great atmosphere. You can find Revelry off of N Tracy in Downtown Bozeman.
OPEN RANGE
They strive to offer the highest quality and freshest ingredients and locally source them when possible. Open Range was voted "Best Steaks" in 2020 and their goal is to ensure all customers get the best Montana hospitality.
BLACKBIRD KITCHEN
If you're craving pizza, head downtown to Blackbird. They offer wood-fired pizza, pasta and vegetables, yummy appetizers and a long list of beer and wine.
SQUIRE HOUSE
"A stylish New American restaurant & bar with upscale culinary flair, classically crafted cocktails, & wines from small unique wineries." You can get lunch, dinner and weekend brunch at Squire House. It's located downtown in the same building as the Element hotel.
COPPER WHISKEY BAR & GRILL
Go for happy hour, stay for dinner! Delicious cocktails and a yummy menu of meats, steaks and apps makes Copper a must try. And it's easy to get to with two locations: Bozeman and Big Sky.
FEAST RAW BAR & BISTRO
Not only does Feast have an amazing menu with locally sourced meats and produce, but they have a great happy hour too! Every day from 5-6pm, they offer $1 off all beer and tap wine pours plus discounted prices on select appetizers.
14 NORTH
This Gastro-pub was voted Diners Choice in 2019 and offers a "contemporary take on handcrafted and scratch prepared fare highlighting selections from local providers when possible". It's located downtown and offers a number of gluten free options!
BLACKSMITH ITALIAN
Chef Cory Dragone serves up timeless Italian dishes along with seasonal specials. Blacksmith is also know for using locally sourced foods, homemade pasta, cheese and pastries. Don't miss this amazing restaurant!
SOUTH 9TH BISTRO
This bistro has been rated Bozeman's Best Restaurant since 2016 and offers French-inspired and American plates with steak, seafood and amazing homemade desserts. You won't miss the pumpkin orange victorian bistro near the MSU campus off South 9th.
Aside from this list, there are still a ton of restaurants in Bozeman to check out. If you're also in the mood for a locally made beer, check out our post on Bozeman Breweries!