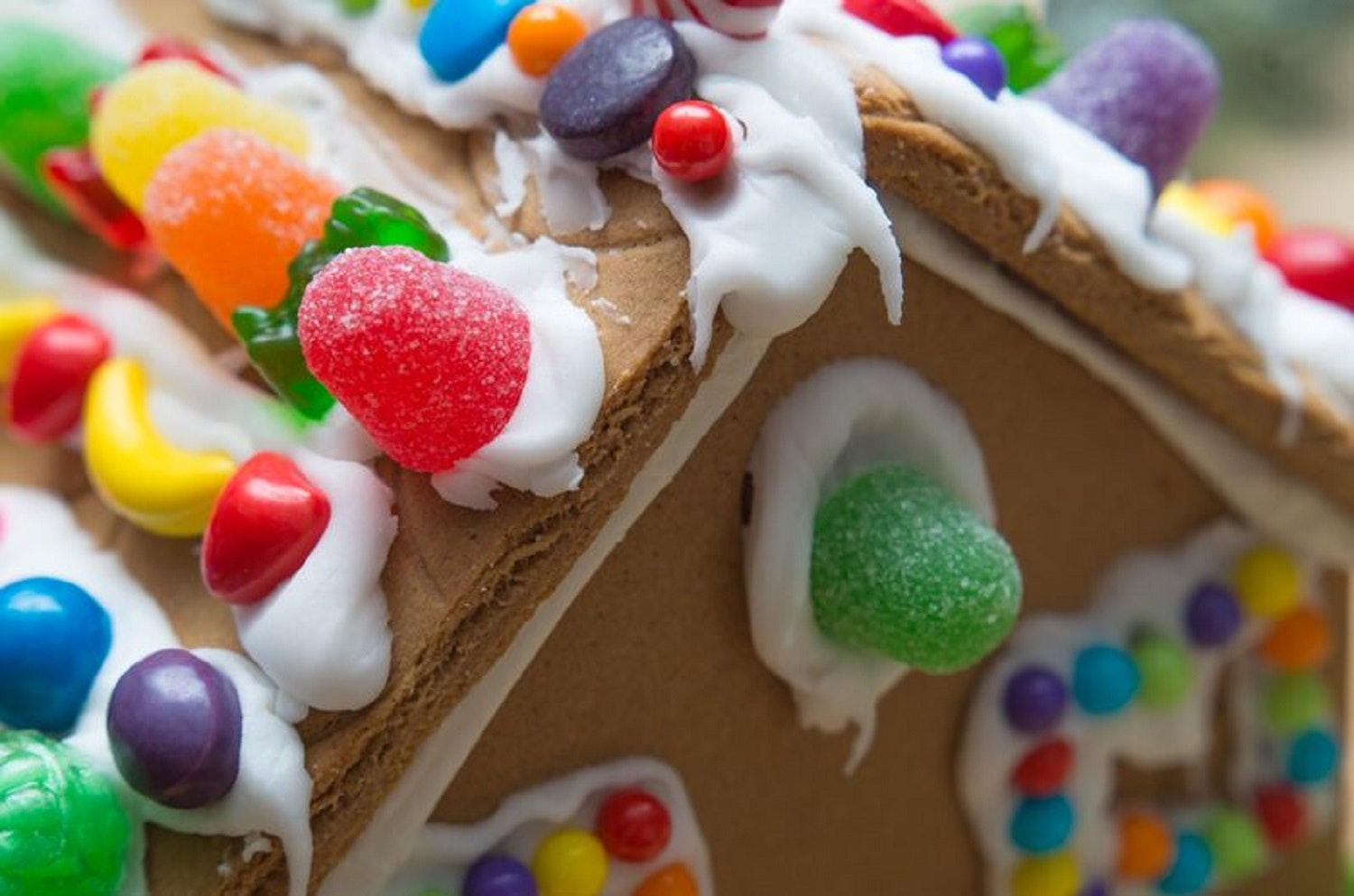 It's the most wonderful time of the year! Here are some Christmas/winter things going on in Bozeman that you won't want to miss!
Christmas Stroll 2021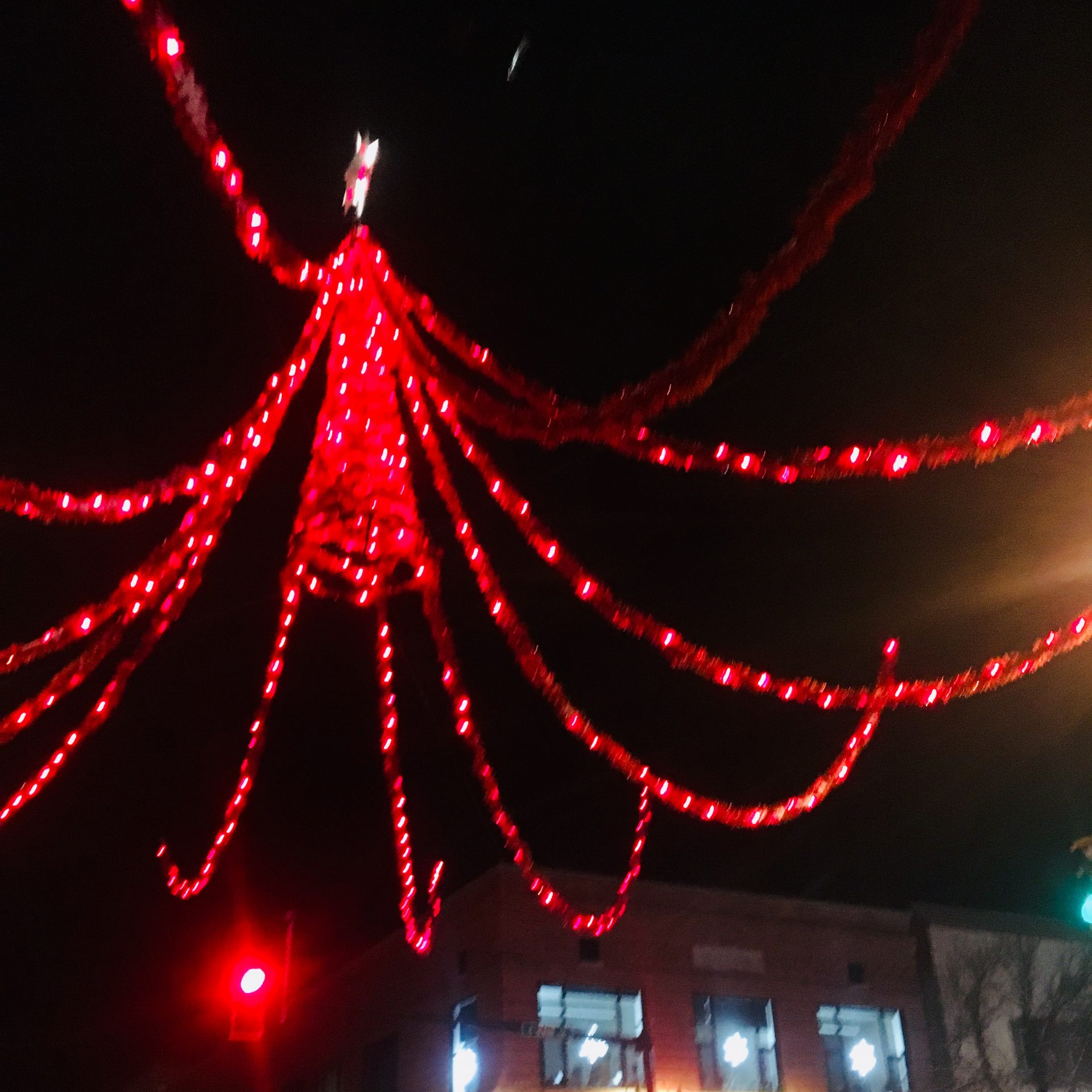 Christmas Stroll is a beloved annual tradition of downtown Bozeman! It's on the first Saturday in December every year and has tons of activities for the whole family. First, Santa Claus works his way from the Emerson Cultural Center down Main Street, singing Christmas carols and lighting the downtown holiday lights to help get people into the holiday spirit. The fun lasts until 7:30PM. You can view the full schedule of events at
From downtownbozeman.org, here is a FULL Schedule of Downtown Stroll activities. Check the Bozeman Daily Chronicle insert in the Dec. 3 newspaper.
Bozeman Schools Foundation hosts the Annual Santa Run for Education:
8:00am – Day-Of Registration
10:15am – Race time
Annual Gingerbread House Contest Display
Come check out the amazing gingerbread houses on display at the American Legion's Second Floor Event Space (225 E Main St, entrance to the East of the main American Legion entrance).
Friday, December 3rd from 10am-6pm
Saturday, December 4th from 10am-8pm
Downtown Stroll Evening Activities:
4:00-7:00pm – Music Performed by Local School Choirs at N Willson & Main

4:00 GHS Jazz Choir
4:30 Christmas Tree Lighting – CJMS Select & Eagle Choirs with Santa on Main Street
5:00 Morning Star Elementary School Choir
5:30 CJMS Select & Eagle Choirs
6:00 Monforton Middle School Choir
6:30 Whittier Elementary School Choir

4:30pm – The Christmas Stroll Parade begins at the intersection of Main & Willson. Join our Master of Ceremonies, Greg Baker of Billion Auto Group as he and Santa make their way down Main Street, lighting the traditional Downtown Bozeman Christmas Spiders. Sing along with the Chief Joseph Middle School Choir as they ring in the Holiday Season at the 41st Annual Christmas Stroll.

This parade is proudly sponsored by: Northern Nutrition Group, Billings Clinic, Big Boys Toys, Alpacas of Montana, Big Sky Build, Hill Country Insurance Agency, Sweet Pea Festival, Lehrkind's Coca Cola, First Interstate Bank, Sigma Nu Fraternity, and Signs of Montana

4:30-7:30pm – Main Street is filled with food vendors offering a variety of festive fare. All food vendor booths are either hosted by a non-profit organization or donating a portion of proceeds to a non-profit organization. Grab a bite and know you are eating for a cause.
4:30-7:30pm – Join our sponsors and local non-profit groups as they host holiday-inspired activities. Warm up around a fire pit with some of your favorite groups, enjoy live caroling, crafts and other festive activities. See centerspread for more information.
4:30-7:30pm – Downtown businesses feature live music, free cocoa and cookies and holiday fun of all sorts. The Stroll is a great chance to get a few holiday gifts checked off your list.
5:00-7:30pm – Santa pictures at the Baxter Hotel, located at 105 W Main St *$4 Stroll Button Required for ages 1+

Enjoy traditional holiday songs performed by the Bridger Mountain Harmony Chorus
Make your very own holiday ornament with Hill County Insurance Agency with the help of the Blaze Cheerleaders, and grab a candy cane from our very own Mrs. Montana America
Photos are taken by 406 Photo. Get your FREE Santa Photo Download to cherish for years to come.

5:00-7:30pm – Head to Rouse Ave to experience the Winter Circus Village. Enjoy mind-blowing circus acts performed by the professional entertainers at 406Cirque. Immerse yourself in the magic of the season with face-painting, aerial dancers and an interactive holiday experience at the heart center of the Downtown Bozeman Christmas Stroll.
For more information about the 2021 Christmas Stroll, visit www.downtownbozeman.org/stroll
Montana Ballet Company's The Nutcracker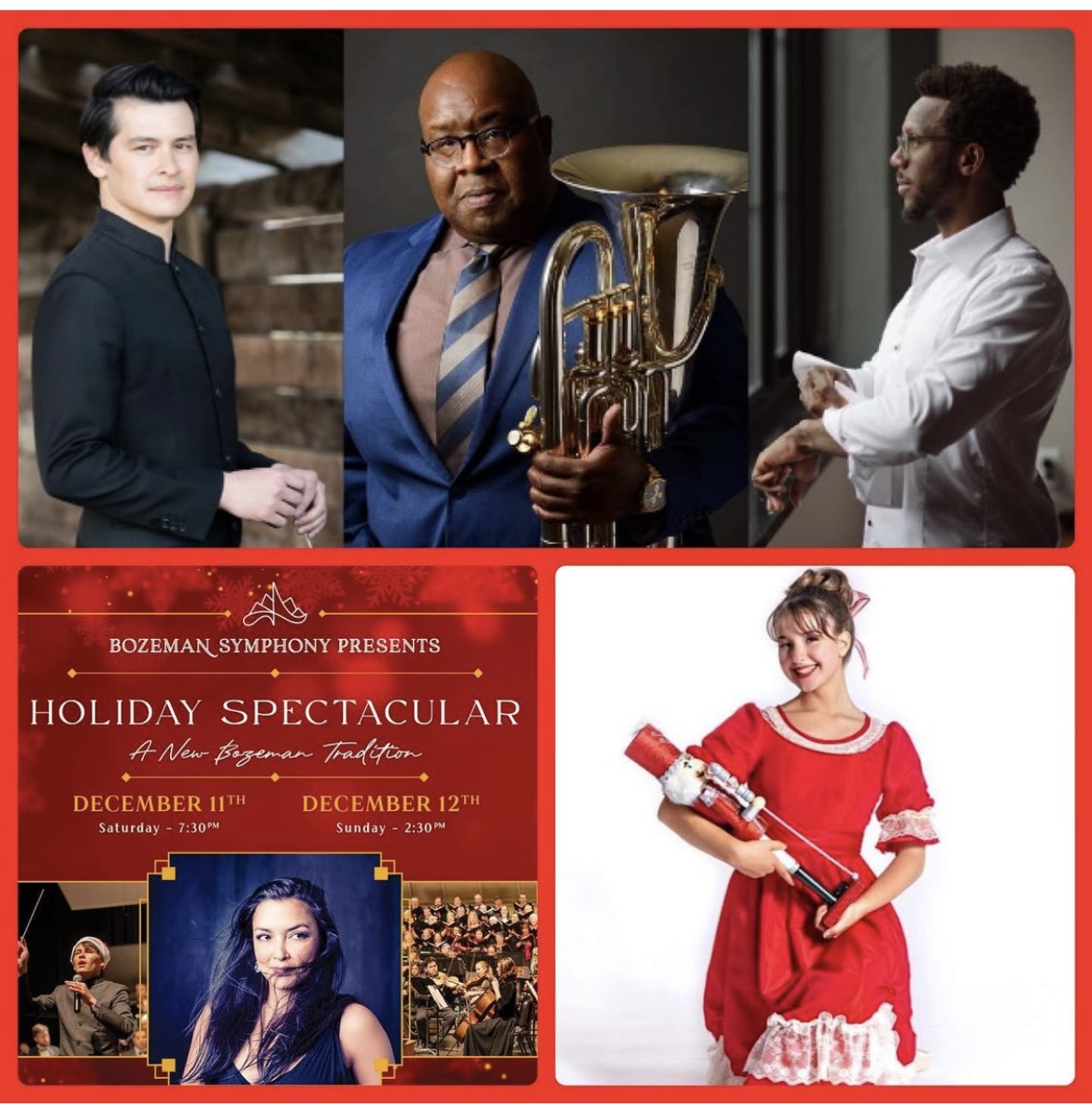 December 4th at 2pm and 7 pm
December 5th at 2pm
The Montana Ballet Company is celebrating 38 years in Bozeman, with the one and only original, MBC's Nutcracker. The show is at Willson Auditorium on . Get your tickets here!
photo courtesy of Montana Ballet Company instagram
Last Best Comedy Family Show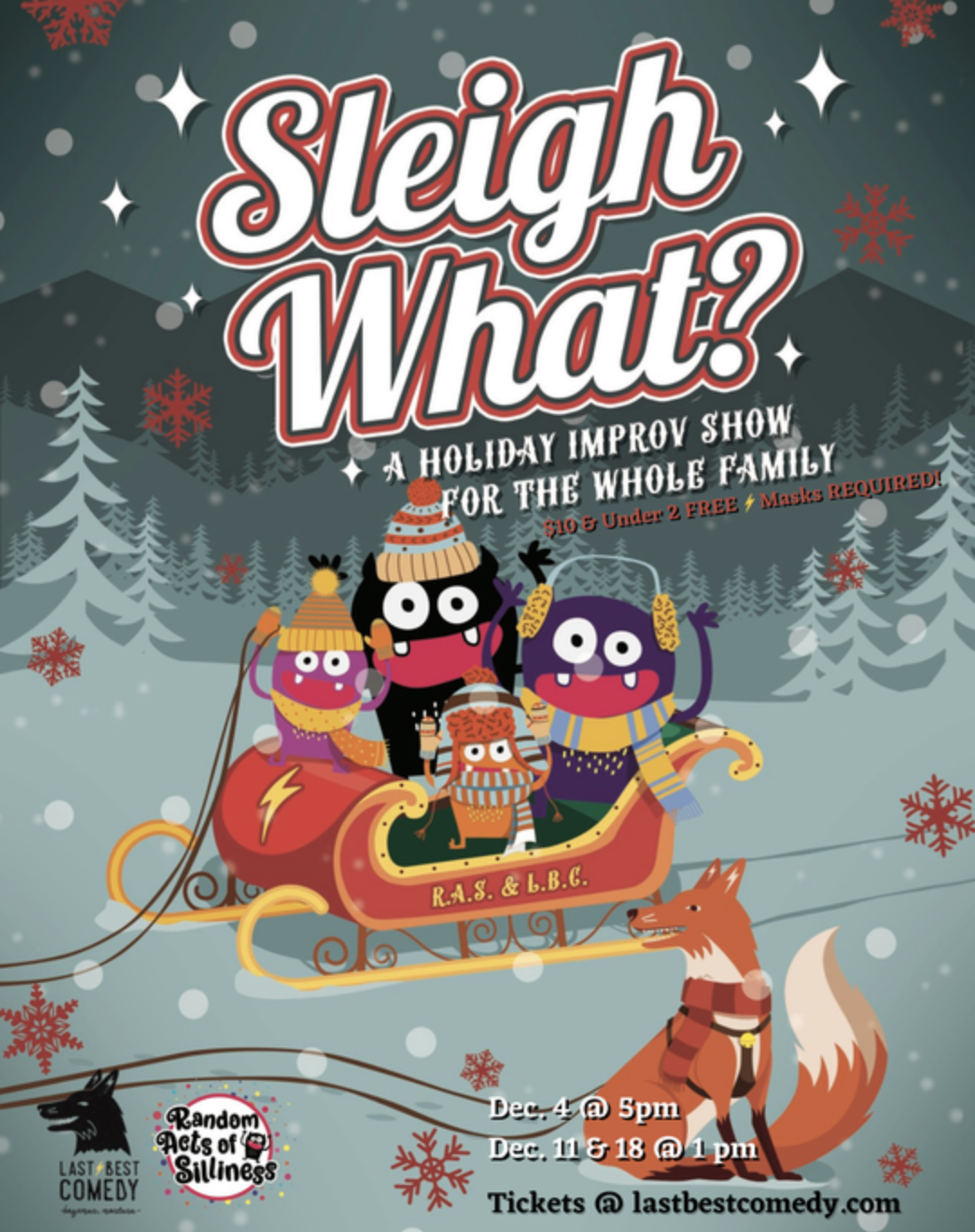 December 4, 2021 @ 5pm
December 11 & 18 @ 1pm
Join Last Best Comedy & Random Acts of Silliness for improvised holiday fun for the whole family! We'll use audience ideas to put a wacky spin on winter fun: a sleigh pulled by mermaids, skydiving Santas, grumpy purple snowmen- you never know what will happen when we bring kids ideas to life on stage!
Masks required for ages 2 & up.
Tickets $10/person (under 2 free)
photo courtesy of lastbestcomedy.com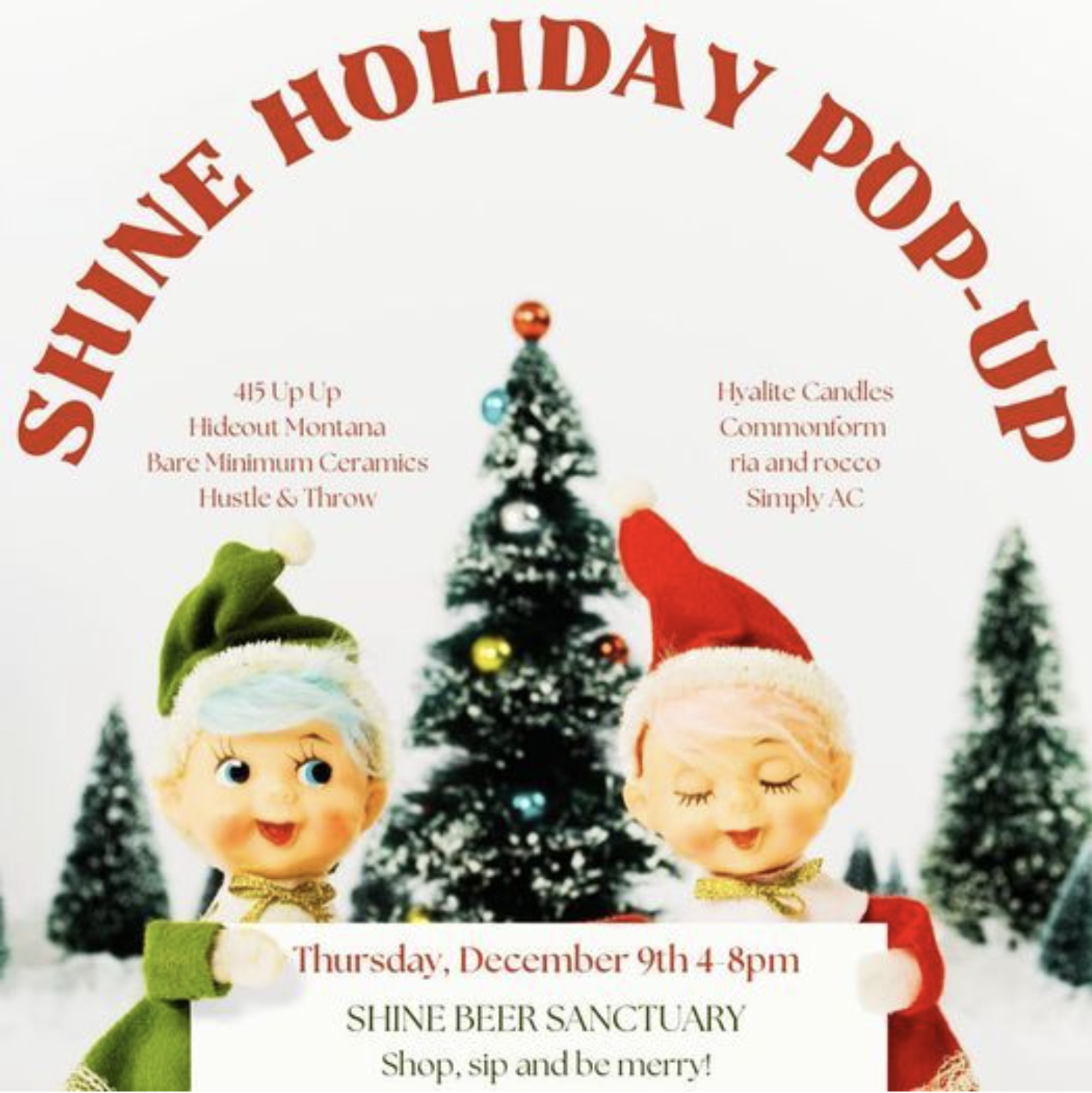 December 9, 2021 @ 4:00pm – 8:00pm
Shop Local artists at Shine! Enjoy a pint while you support local and get your holiday shopping done!
Ice Skate with Santa!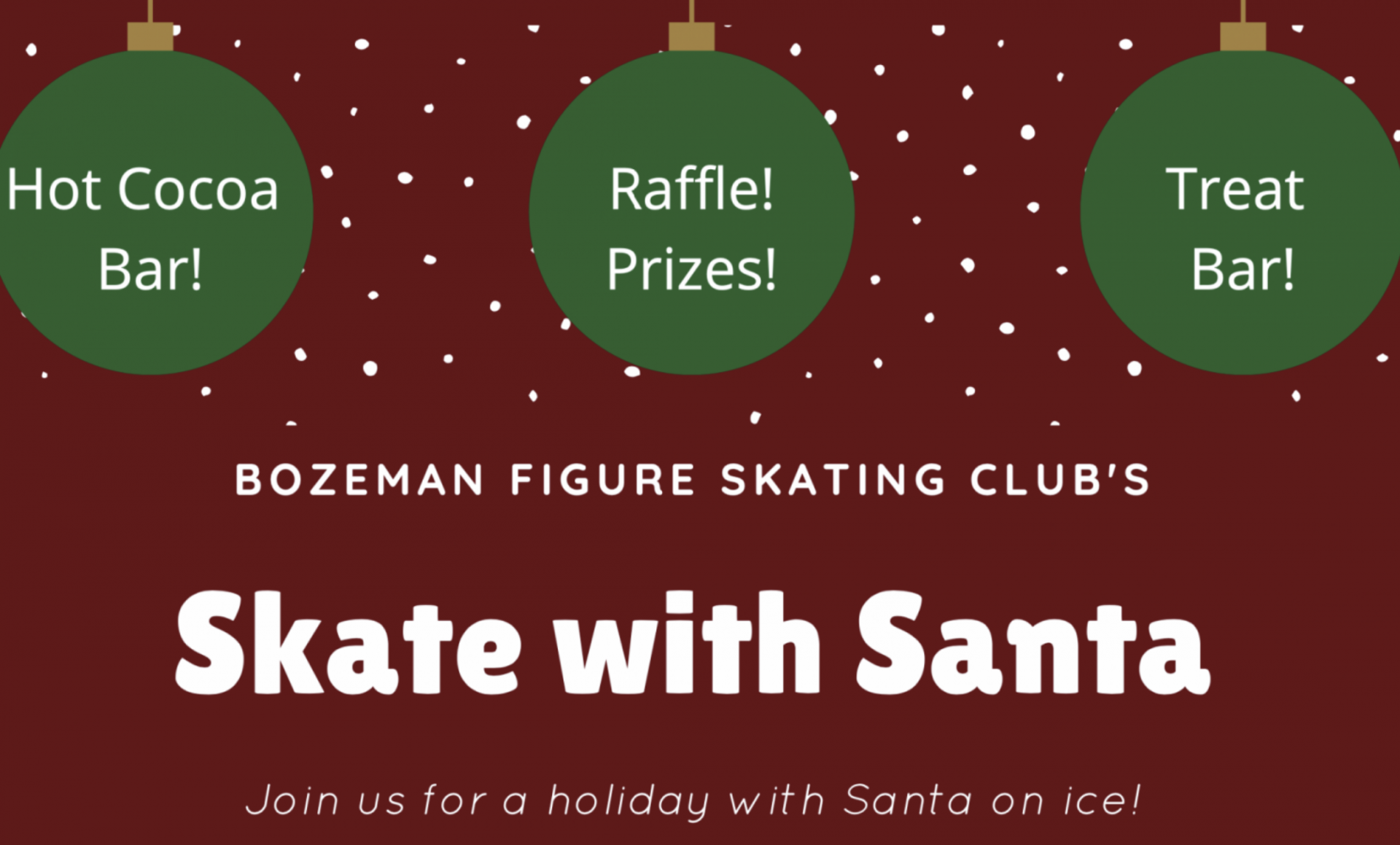 Gallatin County Fairgrounds, 901 N Black Ave, Bozeman, MT 59715
December 10, 2021 @ 5:30pm – 7:00pm
Everyone is invited to come ice skate with Santa on December 10th from 5:45-7:00 pm. Both hockey and figure skate rental is included for all ages and sizes. There will be winter treats, a raffle, a hot cocoa bar, and a ton of fun! There is also an art contest where winners will receive free admission! Click here to register online!
Flea Market and Craft Fair Fundraiser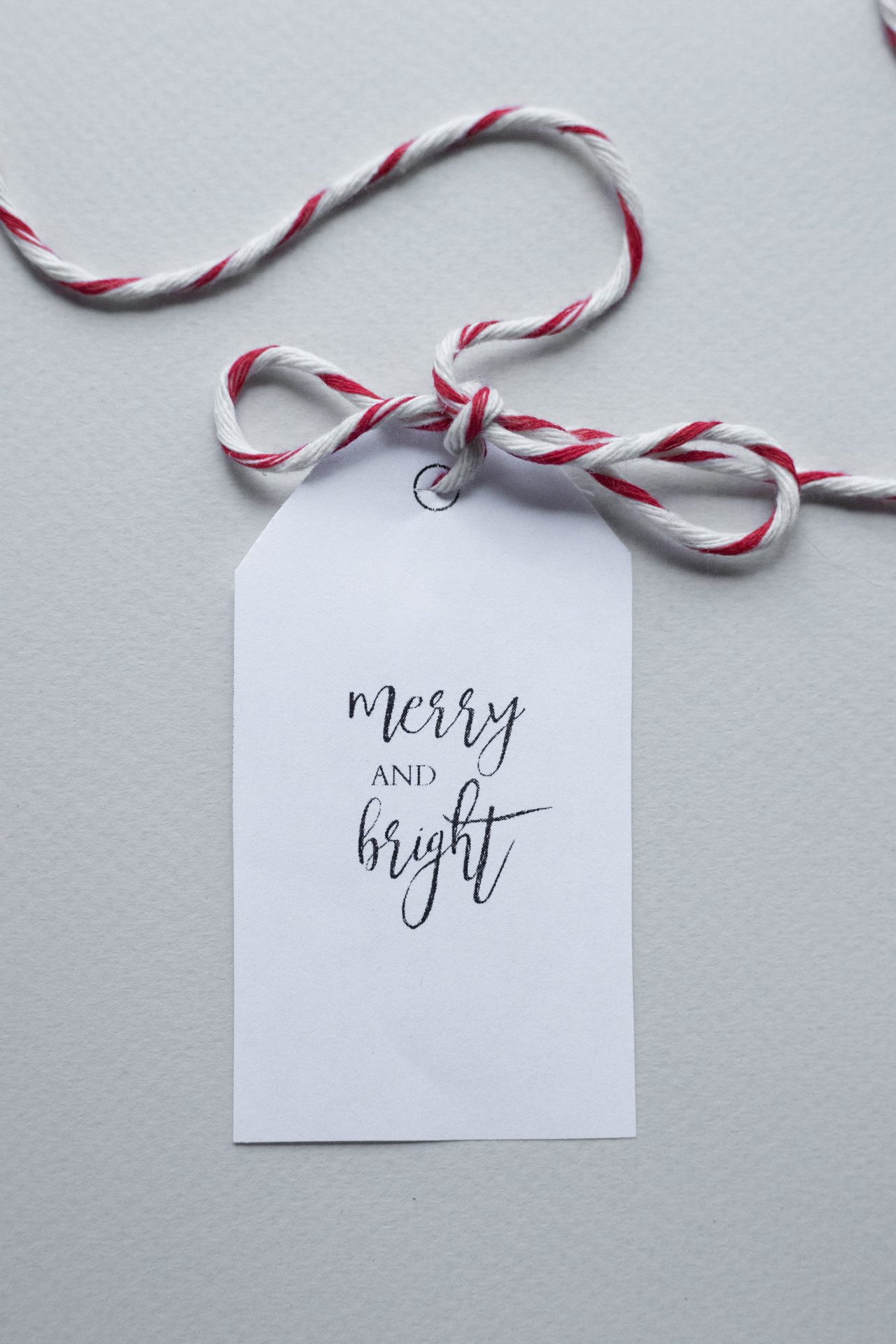 December 11, 2021 @ 9:00am – 2:00pm
Find crafts, books, electronics, vintage clothes, jewelry and more at the KGVM craft fair located at the Labor Temple. Find some gifts and treasure while supporting your non-profit local radio station!

422 E Mendenhall St, Bozeman, MT 59715
Gingerbread House Making at Main St Market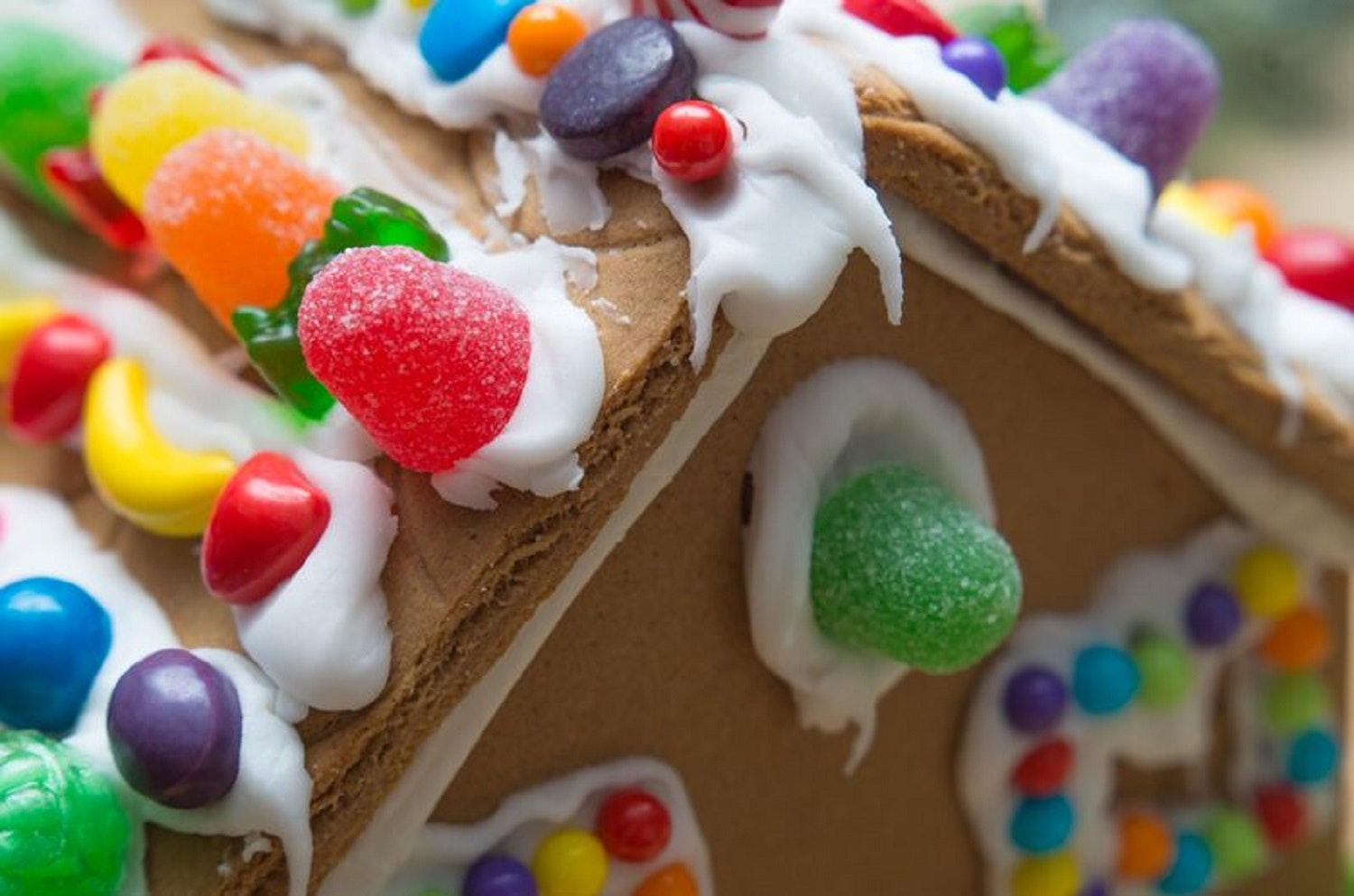 December 11, 2021 @ 2:00pm – 4:00pm
The Main Street Market is a fairly new addition to Main Street. If you haven't visited yet, this is the perfect time to! The cost is $30/architect and the kit includes everything you need to build your own gingerbread house, and instruction from a pastry chef!
Sign up now! Ask our baristas or call us at 406-624-6017
Bozeman Symphony Presents: HOLIDAY SPECTACULAR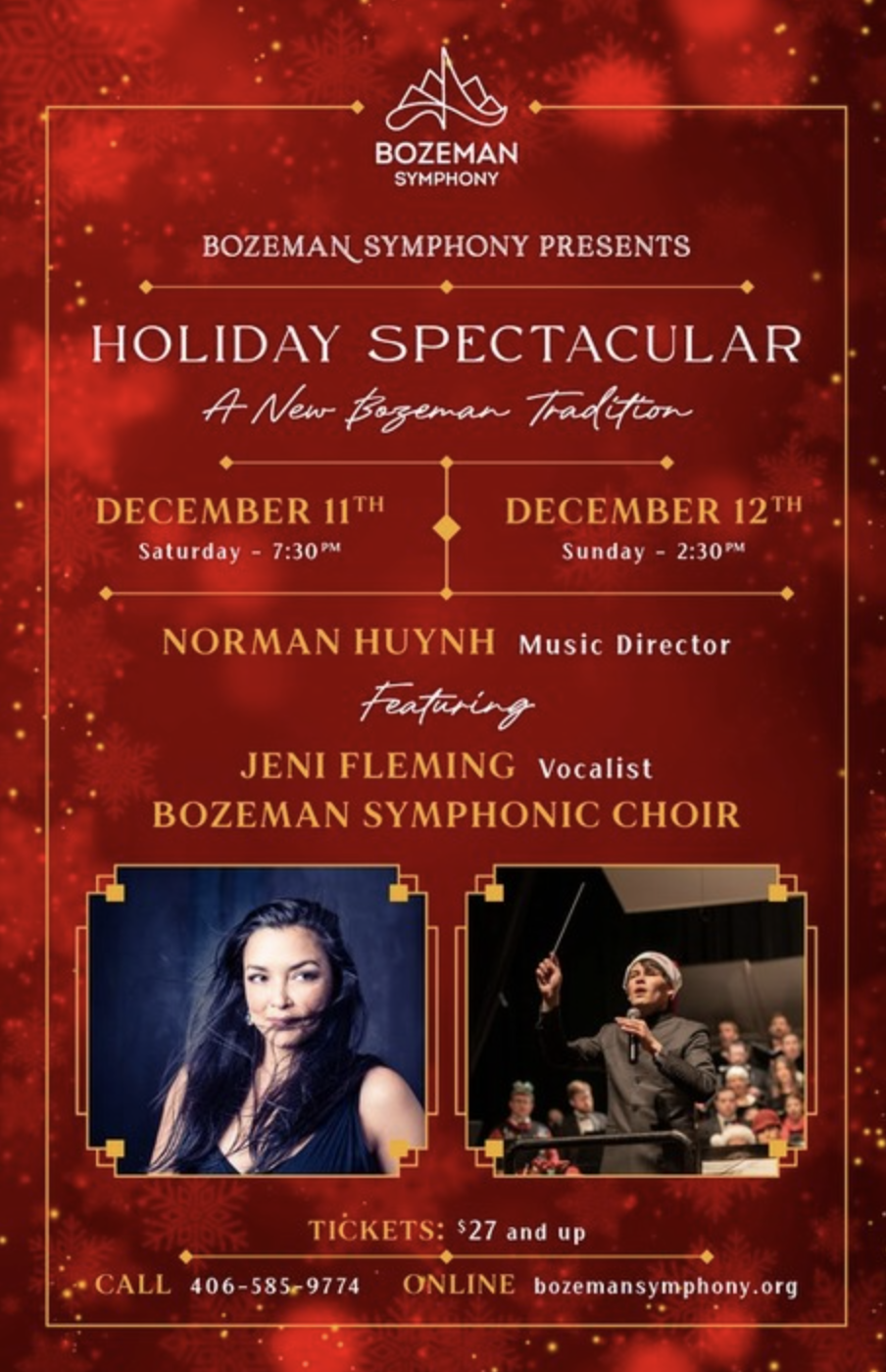 Willson Auditorium: 404 W Main St, Bozeman, MT 59715
Saturday, December 11, 2021 – 7:30pm
Sunday, December 12, 2021 – 2:30pm

​TICKETS: Starting as low as $27
Music Director Norman Huynh
Guest Artist: Jeni Fleming, vocalist
---
Ring in Christmas with the first annual Bozeman Symphony Presents concert of the season, Holiday Spectacular, featuring your favorite local vocalists Jeni Flemingand the Bozeman Symphonic Choir. This festive performance includes all of the Christmas classics like Sleigh Ride, Let it Snow, the Christmas Carol Sing-Along, and much more. Bring the whole family to this new Bozeman tradition as your Symphony blends multiple genres for the perfect holiday concert.
photo courtesy of bozemansymphony.org
Christmas Karaoke at Happy Box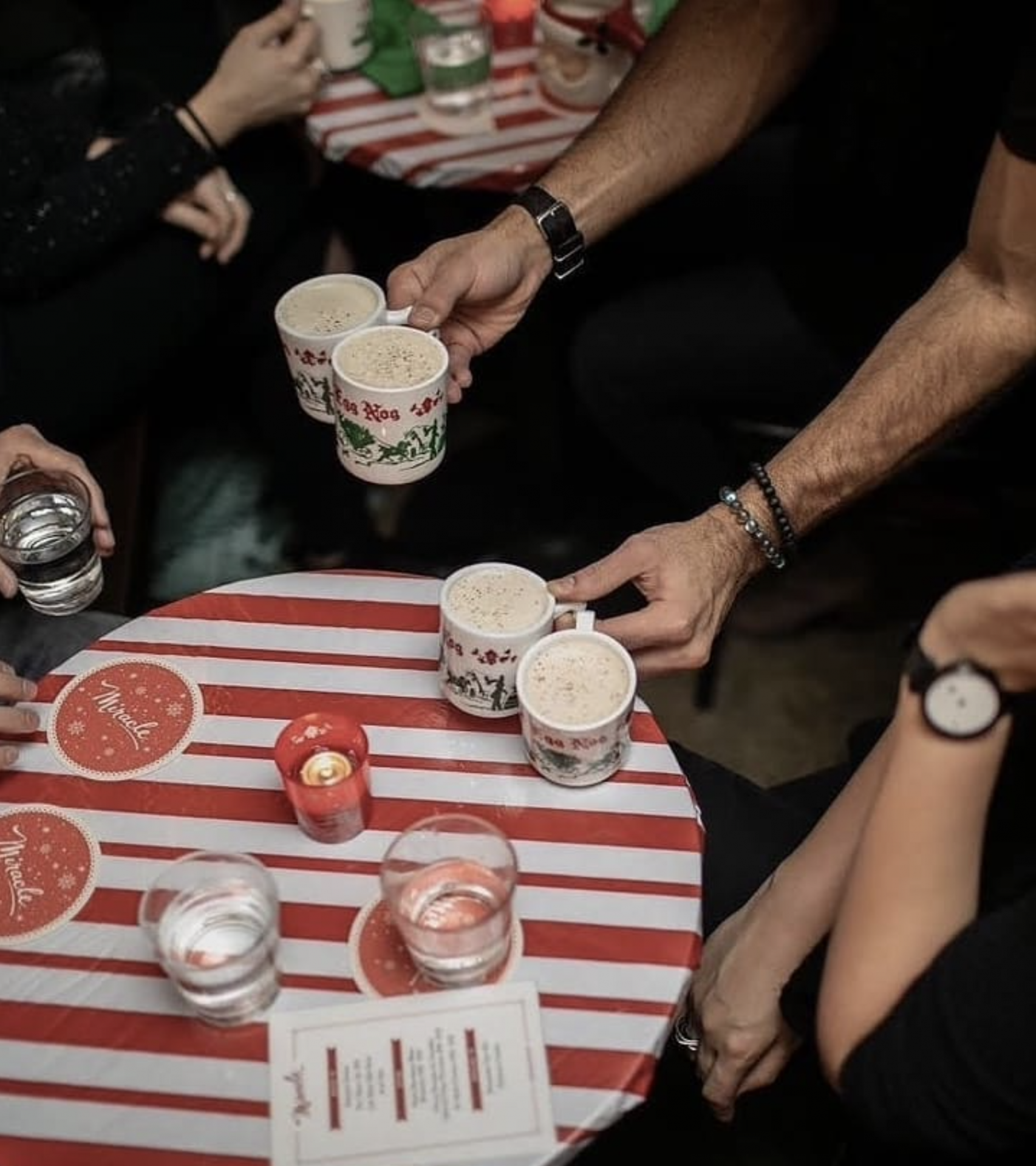 December 11, 2021 @ 9:00pm – 11:30pm
Happy Box is the new karaoke experience in town! Grab some friends and enjoy delicious food and drink while singing your favorite Christmas songs!
photo courtesy of Happy Box Instagram
Christmas Cookie Decorating Class at Main Street Market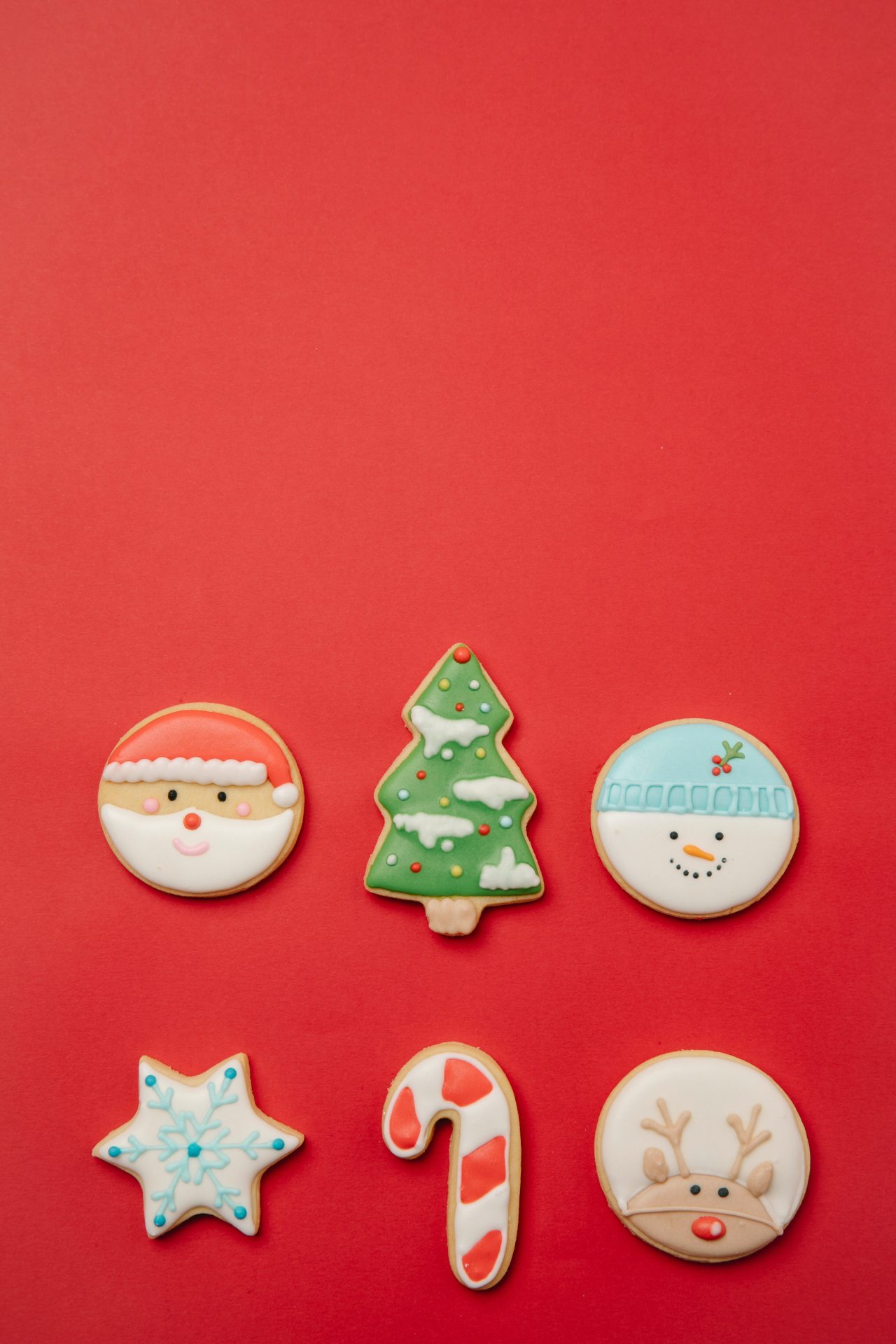 December 18, 2021 @ 2:00pm – 4:00pm
Learn some new or (improved!) cookie decorating skills at Main Street Market 12/18. For $20/decorator, it includes 6 cookies, assorted icing colors, sprinkles, and instruction by pastry chef! Sign up today! Ask our baristas or call us at 406-624-6017