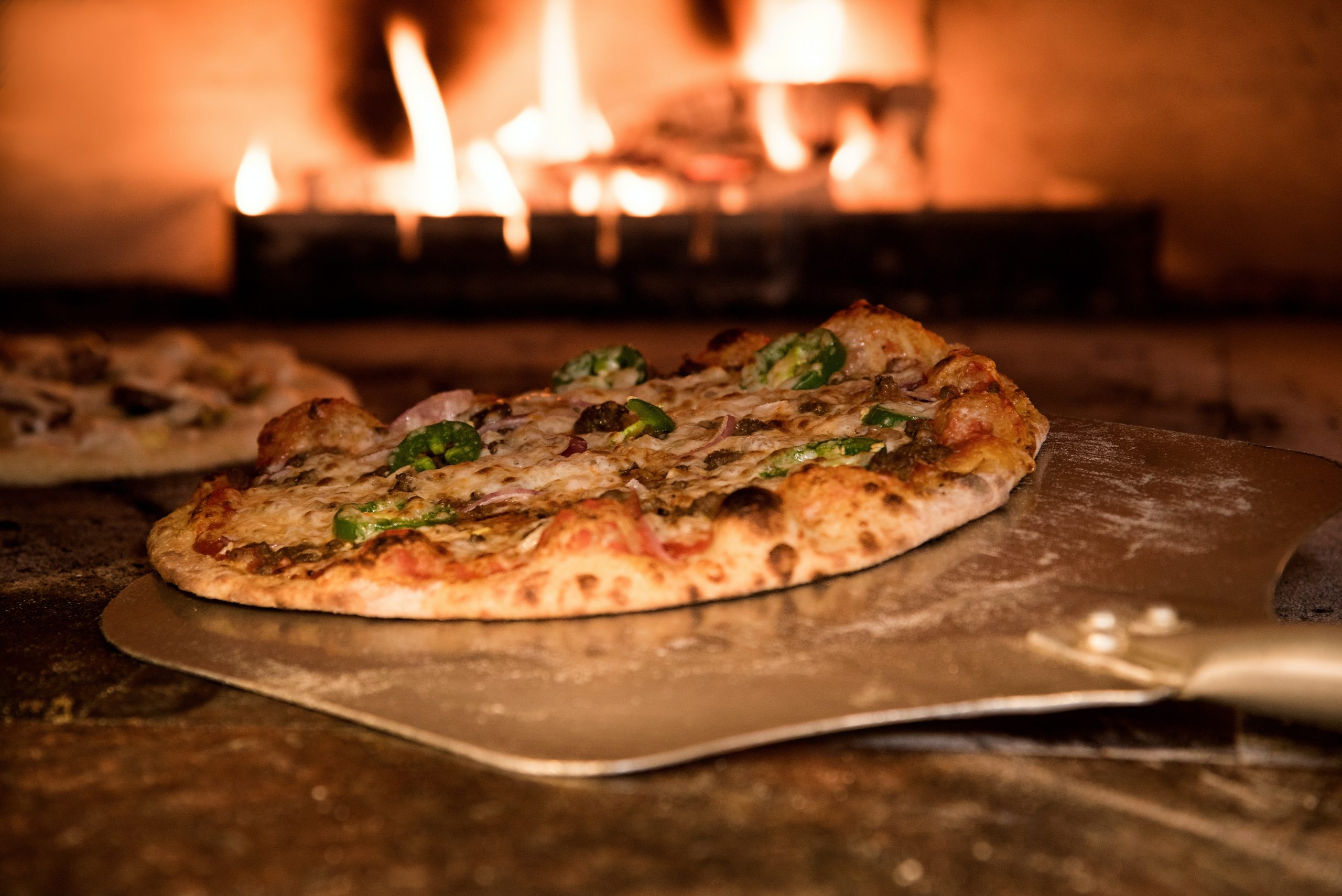 You have to try Red Tractor Pizza off of Main Street. They offer delicious New-York style brick oven pizzas and use locally sourced ingredients. They also offer dairy and gluten free options! Drink options include wine and Montana draft beers. A few nights a week you can catch live music – a good time for the whole family!
This family-friendly pizza place serves thin crust pizzas, gluten free options, apps, salads and delicious homemade ice cream. Also make sure to check out their extensive drink menu! Sidewall is primarily a walk-in restaurant that holds 1 table inside and 3 tents outside for each seat time of 5:00, 6:30 and 8:15.
Cold beer and great pizza? Yes, please! Located on 11th Avenue, across from MSU, you'll find Bridger Brewing is a popular spot among locals and students. They have been crafting their own beers since 2013 and offer at least 8 beers on tap. Bridger Brewing is open daily from 11 AM to 9 PM. There is outdoor seating, table service, and a televisions for your favorite football matches.
Not only is the atmosphere pleasant with a sleek, modern design, but if you're looking for a delicious Italian meal – including pizza – head to Blackbird located in downtown Bozeman. In addition to pizza, they also serve pasta, antipasti, and a wide selection of beers and wine. This little eatery is open from 4:30 PM to 9 PM every day – walk ins welcome!
Colombo's has been a Bozeman favorite since 1985. This family friendly restaurant has lots of options for pizza as well as pasta and calzones. Bonus: they offer gluten free options! They are open daily from 11 AM to 10:30 PM except for Sundays when they are open from 5 PM to 9 PM.
Cosmic Pizza is a family owned and operated independent pizza joint with locations in Bozeman and Belgrade Montana.  Cosmic opened its doors in Bozeman in 2002 by Ken Burger to introduce southwest Montana to a new kind of pizza experience. Ken has now opened a new location in downtown Belgrade with beer and wine and more available seating. We prepare our handtossed pizzas from scratch every day! 
This restaurant is located in the Cannery District and offers delicious specialty classic Neapolitan pizzas baked in hand-built wood fired ovens. Paired with a European or domestic glass of wine or beer – perfect!
Open for lunch and dinner Monday thru Friday 11am-9:30pm
& Dinner on Saturday and Sunday 4pm-9:30pm