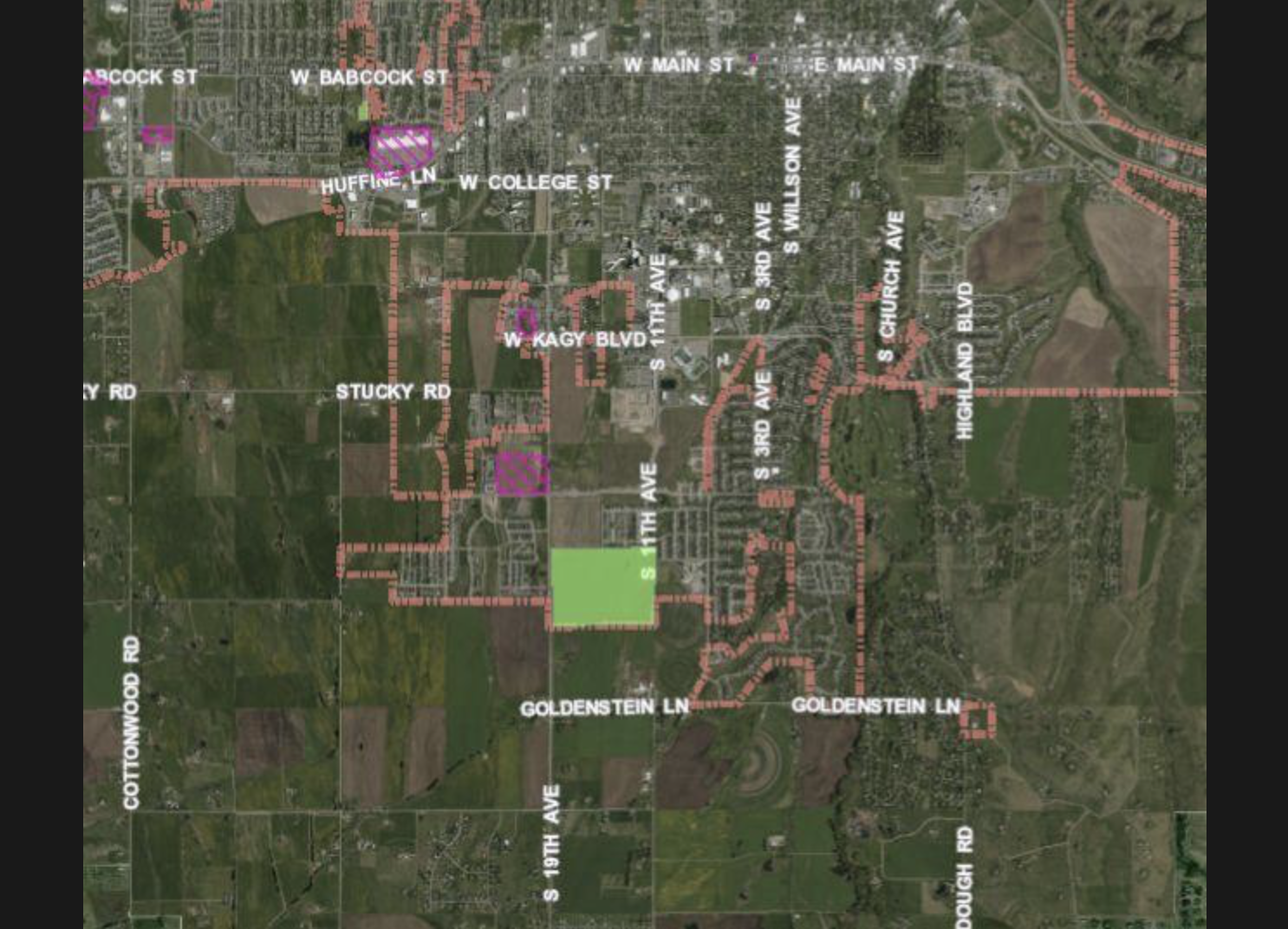 There are a couple of new developments coming to Bozeman; including Gallatin Meadows Subdivision.
Gallatin Meadows Subdivision
Gallatin Meadows, the new subdivision proposed in Four Corners was approved by the city of Bozeman. Proposed is a 55 acre development across from the Gallatin Heights subdivisions at the intersection of West Hulbert Rd and Jackrabbit. Sunrise Homes is the developer and they plan to subdivide the property into 148 lots that will be built in two phases. There will be 92 residential single-family lots and 56 lots for fourplex structures that could be used as townhomes. Included in the development will be nearly 5 acres of parkland which will be in the center of the subdivision.
Southwest Bozeman
The West University Properties, over 97 acres bordered by South 19th Ave on the east and Stucky Rd to the south, is primed for development. The city voted to annex the land and zone it equal parts B-2M (business community district mixed-use) and REMU (residential-emphasis mixed-use zoning). The land is owned by members of the development group behind the Cannery District development on the other side of the city.