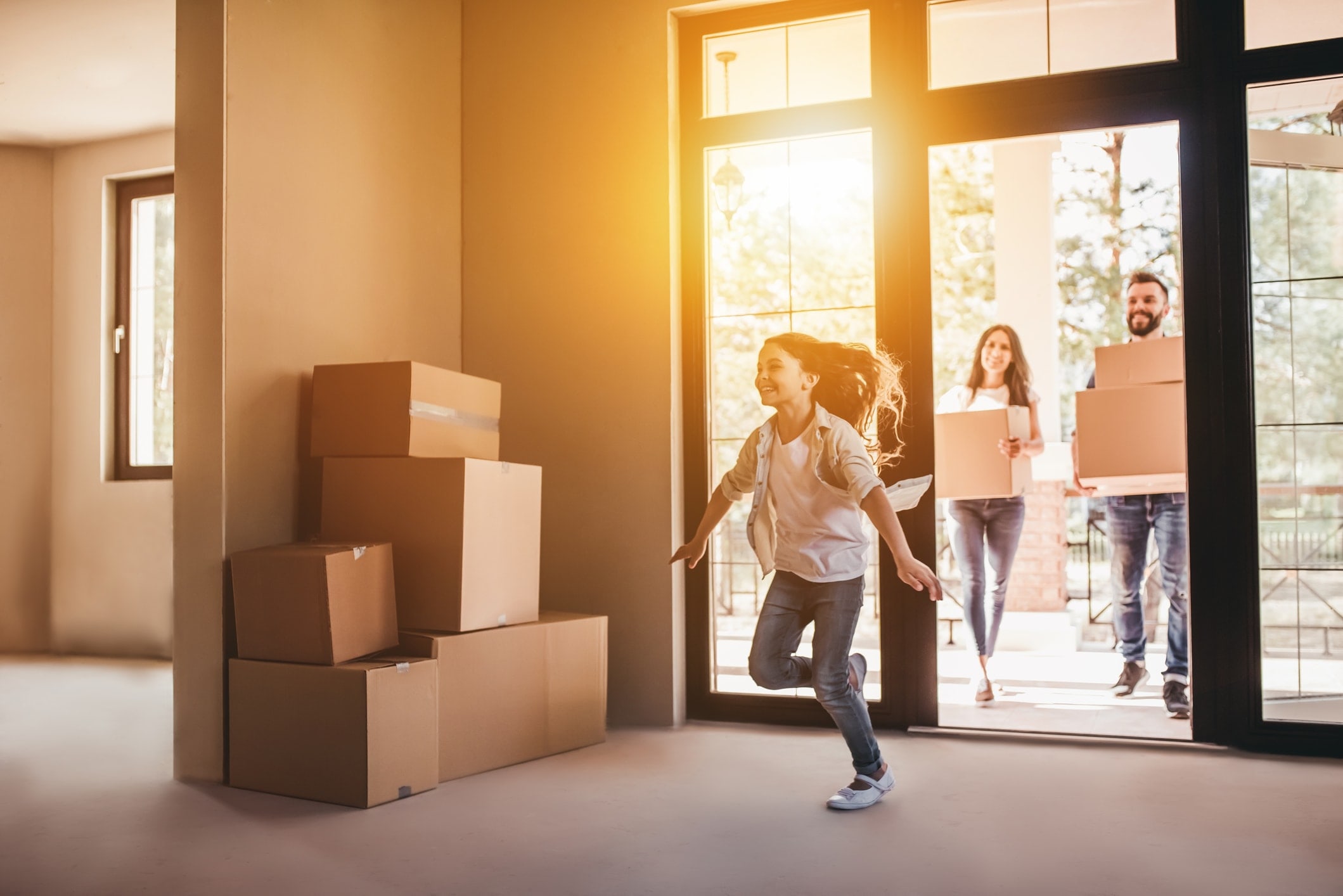 Moving to Bozeman? We've seen a big jump in out of state buyers moving to Bozeman. Due to COVID-19, many people have started working from home, allowing them to live in other cities from where their job is located. If you're planning a move to Bozeman, we have lots of helpful information to make your transition easier! Read all about the Bozeman Real Estate Market, Bozeman neighborhoods, fun things to do in the (long) winters. We've also put together some tips and tricks to help ease your move as well.
We are an experienced brokerage aiming to make home buying and selling stress free so you can focus on what's important.
Use Free Moving Boxes

Don't spend money buying moving boxes – Facebook Marketplace, Craigslist and Nextdoor.com are great places to find free boxes other people are giving away. You can also ask liquor stores, grocery stores, book stores and U-Haul Box Exchange to see if they have any shipping boxes that they're just going to recycle anyway!
Declutter and Donate

Downsize, declutter and get rid of anything you don't want to haul! Facebook Marketplace is again a great place to sell or give away any items you don't want to move with you. You can also schedule a pick up or drop items off yourself to Goodwill, Salvation Army or Habitat for Humanity. Save any donation receipts for tax season – you may be able to claim deductions.
Get Multiple Quotes

We suggest interviewing multiple moving companies and getting quotes from each one. Compare services while also comparing prices. You'll also want to make sure they are properly licensed and insured. Here are some questions you'll want to ask when interviewing moving companies.
Move in the Middle

Since most people move on the weekends, moving companies and trucks are more expensive then. Save some money by hiring the moving company in the middle of the week and even more in the middle of the month.
Be Prepared on Moving Day

Make sure you have plenty of water on hand – especially if you're moving during the summer – for yourself and the movers. To make life a little easier on moving day, bring a door stopper with you to keep the front door open. If your movers to a great job, you may want to tip them. Hit up the ATM before moving day so you have cash on hand.
Take Before Photos

Take "before" photos of fragile or valuable items before packing them up. Just in case anything happens during the move, you'll be able to off the movers your before photos if you need to file a claim to receive compensation for broken items.
Color-code your Boxes with Post-It Notes

An easy way to keep boxes organized for moving is to use post-it notes on boxes to color code them. For example, place pink post-it notes on boxes containing kitchen items.
Place a fully-charged iPad or other iOS device in a box to track your move

If you're hiring a moving company to move your items long distance, you can place a fully charged iPad inside one of the boxes on the truck so you can track your belongings. Just use the "Find My iPhone" app to see where the truck is located.
Pack a moving day essentials box

Plan ahead and pack a box that contains anything and everything you might need on moving day. Toiletries, clothing, medications, trash bags, cleaning supplies, pet supplies and baby supplies. It's a good idea to pack all of these together in one place so you don't have to go searching through multiple boxes on moving day.
Double Check before Leaving

Do a double check inside kitchen cabinets, bedroom closets, drawers and appliances before you leave! It's easy to forget items in these places, especially if there are multiple people packing and moving.
Rekey your New House

Best to be safe and have all the doors of your new home rekeyed. There's no telling who has a copy of the key from the previous owner. Simply call a locksmith out and you can have new locks in a matter of hours.
If you're packing up and moving to Bozeman, here are some tips to make packing a little better:
Tips for Packing:
Use foam pouches for plates, bowls and glassware – using plastic wrap or newspaper takes a lot of time. Try using foam pouches to hold plates and dinner ware. It's easy to just slip them inside the pouch and stack them. You can find some here.

Place heavy items in small boxes – pack heavy items in smaller boxes to make carrying easier and to prevent things from falling out the bottom of the box.

Stuff boxes containing fragile items with pillows and blankets – use pillows and bedding as added protection to fragile items when packing. You have to pack them all anyway, might as well get extra use!