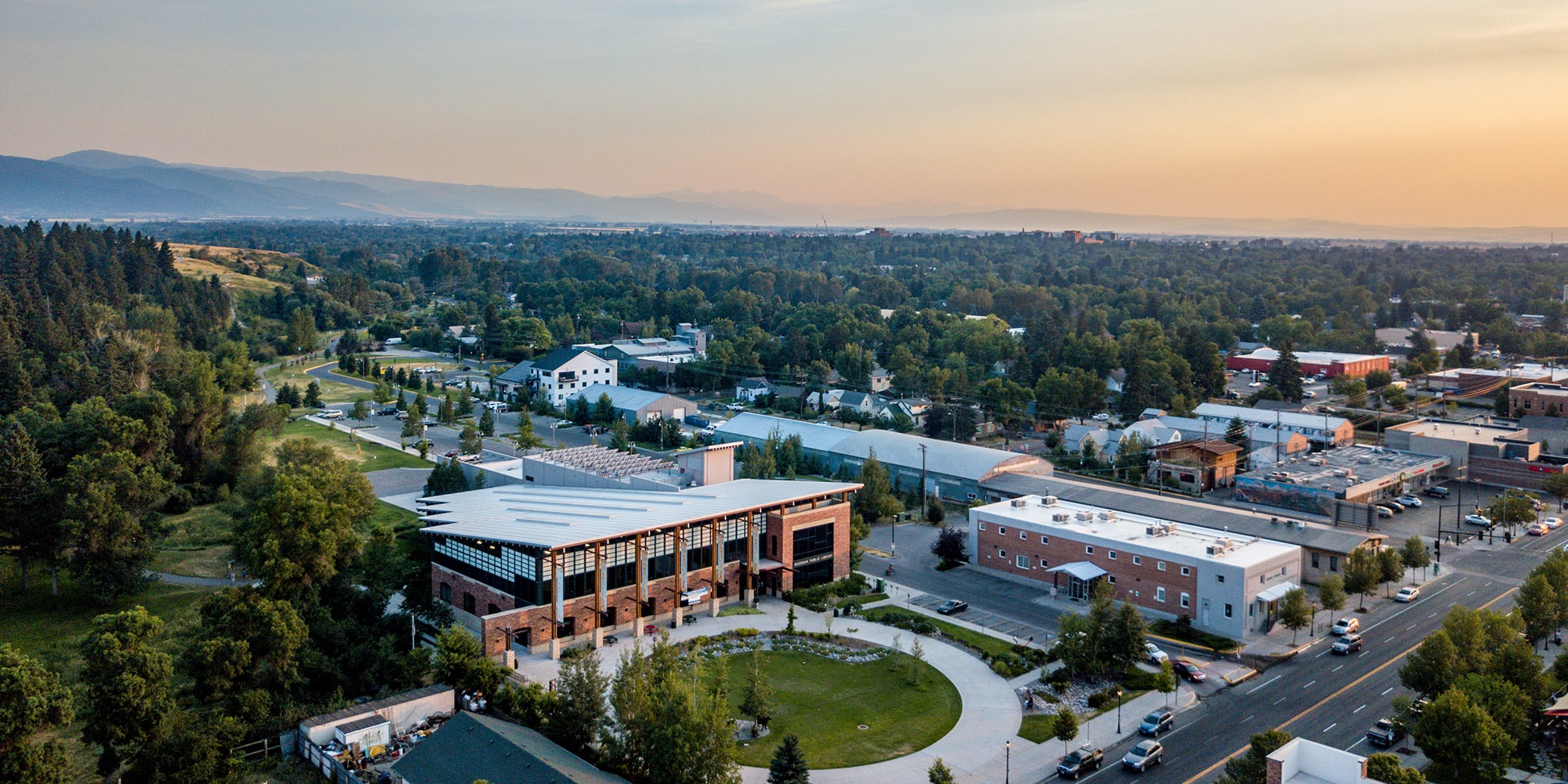 Are you moving to Bozeman? Not sure which Bozeman neighborhood will suit you and your family best? Here's a list of some of Bozeman neighborhoods. Give us a call if you'd like to chat about what each area of Bozeman has to offer! You can all read about new neighborhoods in Bozeman. Read up on the Bozeman market!
Central and North West Bozeman
Northwest Bozeman is a rapidly growing area with family friendly neighborhoods, parks and the new Gallatin High School.
Flanders Mill
Located just east of the new high school between Durston, Baxter, Ferguson and Flanders Mill Road is Flanders Mill.  If you love spending time outdoors, this ideally located neighborhood is right for you! It's adjacent to over 125 acres of developed parks, the new 80 acre sports complex and trails and ponds. At final phase completion, this neighborhood will have 266 single-household lots ranging from .185 acres to .406 acres, townhomes, and approximately 200+ multi-household residences.
Baxter Meadows and Baxter Meadows West
Baxter Meadows and Baxter Meadows West are located north of the new high school and made up of single and multi-family homes while Baxter Meadows is only single family homes. In these neighborhoods, you'll find lots of trails and playgrounds. That and being in such close proximity to the new high school, Chief Joseph Middle School and multiple elementary schools make this a very family friendly neighborhood. Also adjacent to this neighborhood is the 100 acre and dog park.
Between Durston Road and Oak Street is the established neighborhood of Oak Springs. Oak Springs is comprised of single family homes as well as townhomes. On the north side of this neighborhood is the 100 acre and dog park. You'll also find other smaller parks, playgrounds and trails throughout.
Valley West
South of the high school is Valley West – a idyllic and charming neighborhood with 4 miles of biking and walking trails and a 5 acre man-made lake stocked with Westslope Cutthroat Trout. Construction here began in 2002 and includes single family homes, condominiums, duplexes and town homes. There are beautiful bridges and a pavilion by the lake to hold family gatherings, playgrounds and plenty of open space to enjoy.
Laurel Glen
Head a little Northwest from the high school and you'll find Laurel Glen Subdivision. Here you'll find both single family and multi-family homes. Enjoy spectacular Bridger views, a neighborhood playground and open space as well as a creek that runs through part of it.
The Crossing
The Crossing neighborhood is ideally located close to the 100 acre Gallatin Regional Park and Dinosaur Park. It sits between Davis Rd and Baxter Lane which makes it convenient to get anywhere around town as well as shopping and schools.
Harvest Creek
On Bozeman's growing northwest side, you'll find Harvest Creek – an established neighborhood with open park space, a playground and basketball court. This neighborhood also has a trail that is part of the Main Street to Mountains trail system.
Black Bull
On the West side of Bozeman you'll find Black Bull – a private golf community.  The lots are larger with gorgeous custom homes that have beautiful views. There's a clubhouse and new bar/restaurant.  This is a great neighborhood for second homes.
Southside Bozeman
People like Southside neighborhoods because of the larger lots and mature landscaping you'll find in the part of town. It's also just a short drive into downtown Bozeman and popular trails.
Alder Creek
Alder Creek is a great family neighborhood on the popular south side of Bozeman. It's close to Morning Star Elementary and Sacajawea Middle School so kids can walk or bike to school! There are walking trails and a park located in the neighborhood. It's also close to MSU for college age kids or professors who want to live close to campus.
West Meadow
In West Meadow subdivision, you'll find contemporary custom single family homes on larger lots. There is an active HOA and architectural guidelines to adhere to. It's close to the Sourdough Trail and is easy access to Hyalite Canyon or Downtown Bozeman.
Meadow Creek
One of Bozeman's newer south side neighborhoods is Meadow Creek subdivision. It's ideally located right off S. 19th St., just a few miles from Downtown Bozeman, 2 miles to Montana State University and close to trails. Meadow Creek has lots of open space with picnic areas plus a pond with a beach.
Sundance Springs
Sundance Springs is an established neighborhood in Bozeman's south side. It's near MSU, Museum of the Rockies and the hospital. Most of the homes back to open space and trails.
Westfield
Westfield is one of Bozeman's older subdivisions and is located near S 3rd – making it easy to head downtown, to MSU, trails or Museum of the Rockies.
Triple Tree
If you're looking for a Montana luxury home, Triple Tree subdivision is it. Living here offers tons of views, large lots and lots of wildlife sightings. It's also next to Triple Tree trail, close to Sourdough Canyon and Hyalite Canyon. Many homes in this neighborhood are second homes.
Northeast Bozeman
The Northeast part of town is Bozeman's up-and-coming area. It features new modern builds, the remodeling of industrial areas such as the Cannery District, easy access to The M and Drinking Horse and the addition of Story Mill Park.
Legends at Bridger Creek
The Legends are a great place to retire to with miles of pristine trails, nearly 30 acres of open space, an 11 acre park with a soccer field, playgrounds and an adjacent 18 hole golf course. Located off Bridger Canyon Drive, you have easy access to Bridger Bowl and Downtown Bozeman.
Headlands
Another subdivision conveniently located off of Bridger Canyon Drive, across from the Legends is Headlands Subdivision, has easy access to the Bridger Golf Course, the College M Trail and Downtown Bozeman.
Riverside
On the north side of Bozeman, heading toward eastern Belgrade is Riverside Country Club and Riverside Subdivision. Access to the country club offers golf, tennis and swimming. The neighborhoods on this northern side of Bozeman usually offer large lots, mature trees and landscaping and great views.
Stonegate
Stonegate neighborhood is located behind Riverside and has great trails, amazing views of the Bridgers and lots of open space. Hang out at the Riverside Country Club, golf course or head to Bridger Canyon for hiking or biking.
Four Corners, Montana
Just west of Bozeman's city limits is Four Corners. If you like to spend time in Big Sky or further west, or would just like to be a little further out from the city, this is a great location to buy a home.
Elk Grove
Elk Grove is a large community right outside Bozeman in Four Corners, MT. There are around 300 single family homes, trails, a neighborhood pond, park and ball field. This family friendly neighborhood holds community events like garage sales and movie nights.
Falcon Hollow
On the west side of Bozeman, heading toward Four Corners, you'll drive right by this neighborhood. There are single family and multi-family homes with lots of new construction still happening here.
Gooch Hill Meadows
Gooch Hill Meadows is a newer Bozeman subdivision right off of Huffine Lane. There are parks and walking trails that run to Falcon Hollow and Woodland Park Subdivisions.
Downtown Bozeman
You'll find tons of charming older homes as well as updated and modern renovated homes. If you're looking for a second home or a crash pad for when you come visit, here are some options:
The Village
The Village offers maintenance free luxury living in Downtown Bozeman! Here you are walking distance to everything Main Street has to offer, the library, Lindley Park and trails.
NEBO Lofts
Walk anywhere downtown from these new modern lofts! They feature roof decks, views and a garage to help with storing all your skis and toys.
Hawthorne Place Condos
Down the street from the NEBO lofts are high end condos in Hawthorne Place.
The Willson Residences
The Willson has maintenance free living which makes it ideal for second homes. "Each unit within the Willson Residences is unique and is designed to highlight the character of these historic details while capturing the essence of contemporary urban loft living in downtown Bozeman, complete with underground parking. Modern design features include expansive windows, private balconies, alcohol-burning fireplaces, high-end kitchen appliances and cabinetry." – Best in American Living
Block M
Another maintenance free option for Downtown Bozeman is Block M. These are located one street of Main St. so you'll be close to all the action f downtown.