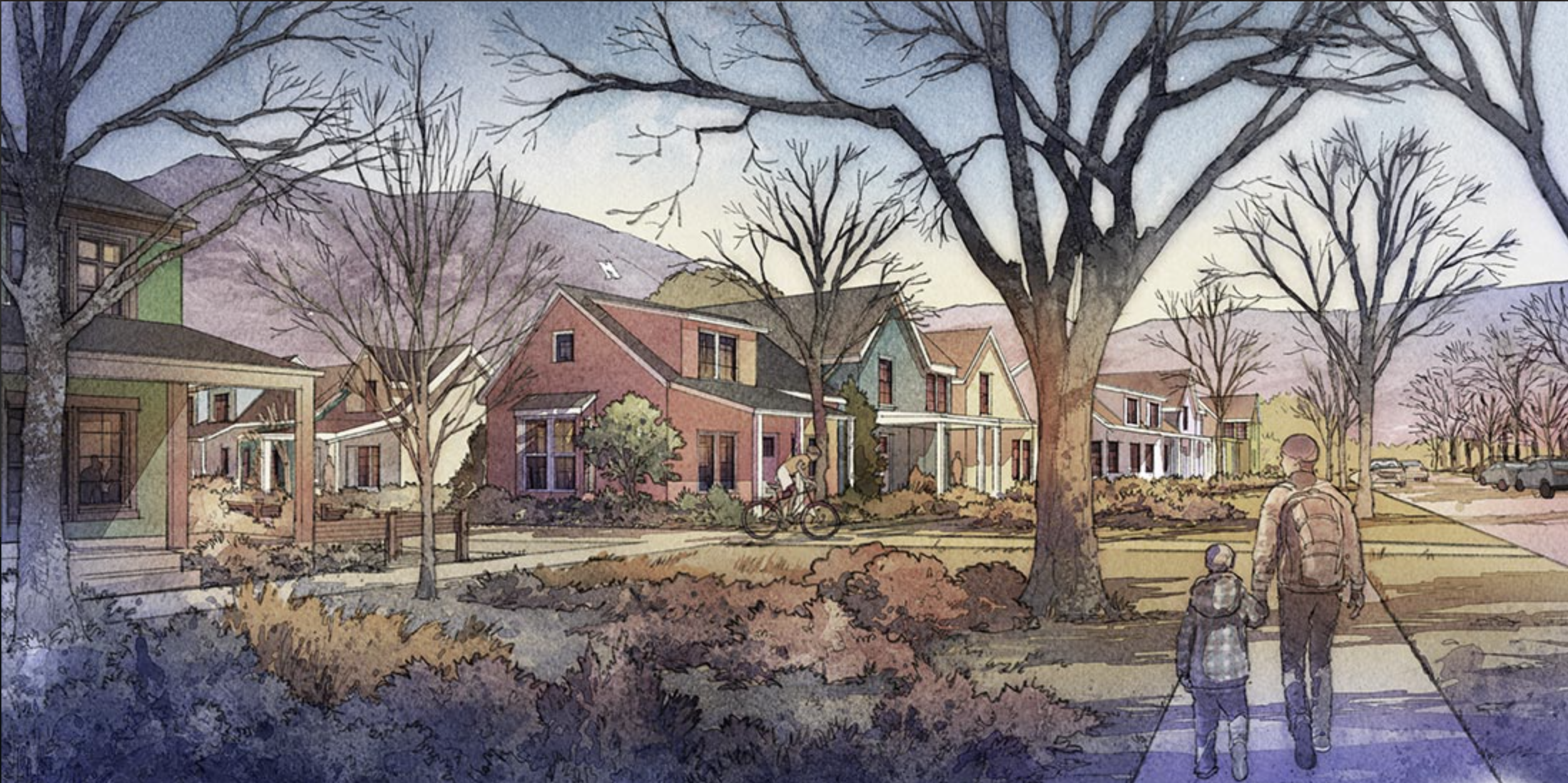 New neighborhood with affordable housing coming to Bozeman's highly desirable Eastside
There is an 8 acre section of land near Story Mill Community Park will soon be home to Bridger View Neighborhood. This neighborhood contains 62 energy efficient homes with shared green spaces and connecting paths to Story Mill Park and Downtown Bozeman. The aim for this neighborhood is to bring together community members of varied income levels, background and stages of life. Planning and designing of Bridger View will be by Comma Q, an architectural firm in Bozeman and evolveEA.
Homes in Bridger View will offers:
Quality living space in smaller new homes (750-1,575 square feet)
Shared streets designed to keep vehicle speeds low.
Small private yards enlarged by common spaces.
Generous front and back porches.
Leading-edge efficiency, keeping monthly utility bills lower.
Bridger View neighborhood also addresses the need for affordable housing for Bozeman's middle income level. Half of the 62 homes will be below market priced and made possible by proceeds from the sales of the neighborhood's market rate homes, private philanthropy and public investment.
We have more information on Bozeman neighborhoods so you can get to know Bozeman's difference areas.
If you are looking for a new home, contact us! As a buyer, it's never been more important to be represented by an experienced real estate team.