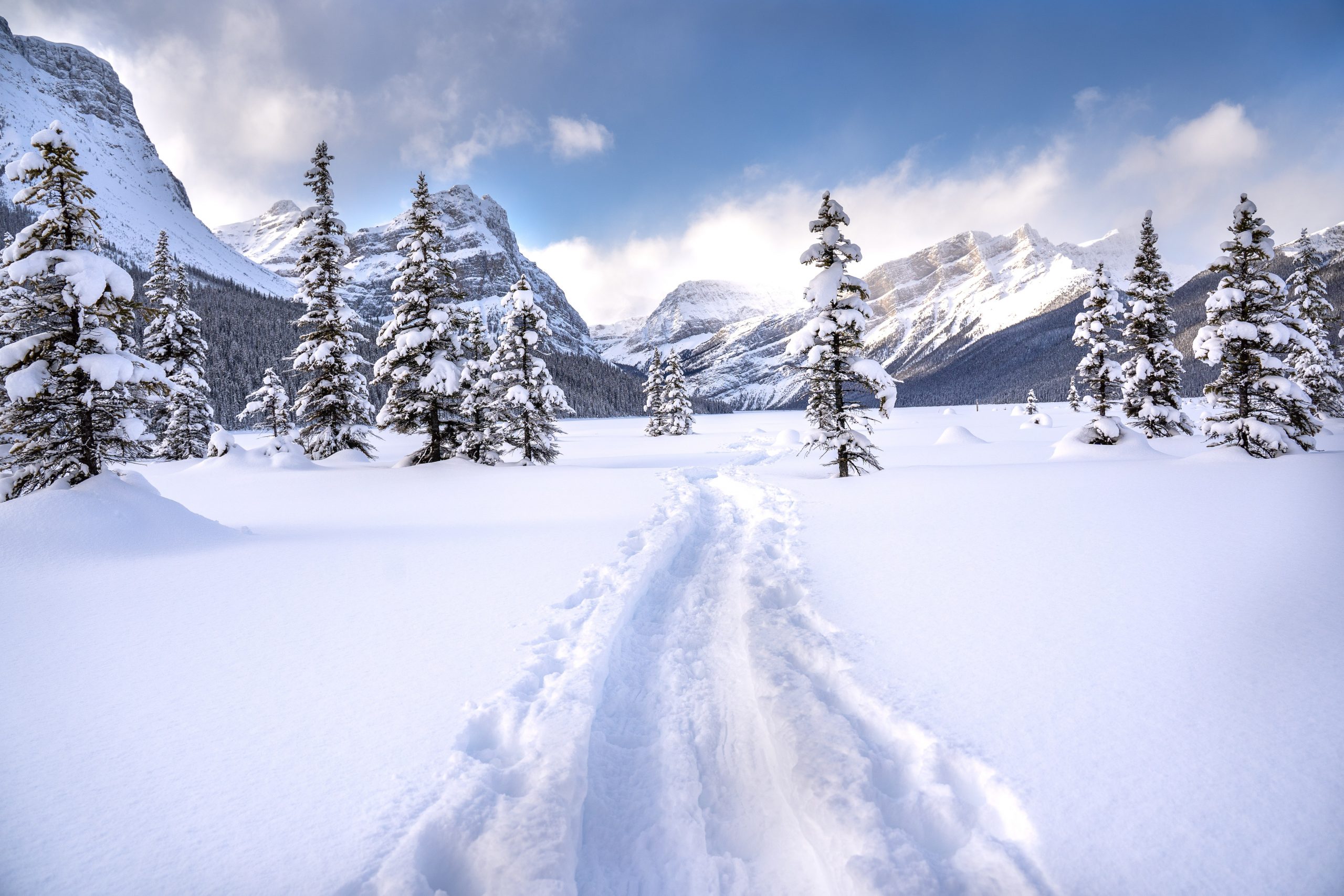 Summer isn't the only season to play outdoors, you can have fun in all four seasons here in Bozeman, MT! In and around Bozeman, there are multiple trails groomed for cross country skiing.
Just 17 miles north of Bozeman up Bridger is Crosscut Mountain Sports Center. Crosscut is located on 500+ acres next to Bridger Bowl and the Custer Gallatin National Forest. Here you can cross-country ski, snowshoe and hike.
You don't have to go far to cross country ski in Bozeman. There are plenty of trails in town that are groomed for cross country skiing. The Bridger Ski Foundation is a non-profit community ski club who groom free trail systems in and around Bozeman. Visit their website to lists of trails and grooming reports. Below is a map of the Bozeman areas that have groomed trails: Bozeman Creek/Sourdough Canyon, Hyalite Canyon, Sunset Hills Trails and Highland Glen and Bridger Creek Golf Course.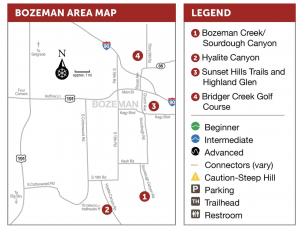 They also recently added groomed trails to the 100 Acre Gallatin Regional Park off of Oak st.
Not quite in town but still pretty close are a couple of Nordic ski resorts:
Travel just 16 miles northeast of Bozeman, up near Bridger Bowl, to Bohart Ranch Cross Country Ski Center. There are 19 miles of trails that cover both private and forest service land and is home to recreational and competitive skiing. Bohart also has a year-round biathlon range for training and competition. Visit their website for more information on lessons and pricing.
Lone Mountain Ranch, located in Big Sky, MT is an adventurers dream! Ski in the winter and hike/boat/fish in the summer. Lone Mountain Ranch was voted #1 Nordic Ski Resort in North America by Cross Country Skier. There are 53 miles of groomed trails to ski.  Make it a weekend trip and stay in one of their cozy cabins and dine in their amazing restaurant, Horn & Cantle.
Where Can I Rent Ski Gear?
If you're just visiting Bozeman or aren't planning on doing enough skiing to invest in your own ski gear, there are a couple of places in town you can rent skis. Chalet Sports is located in Downtown Bozeman on Main Street. There you can buy or rent almost any kind of outdoor adventure gear, including bike rental.
Another spot you can rent ski gear at is Round House Ski and Sports Center. This is located further east on Main Street at 15th St.