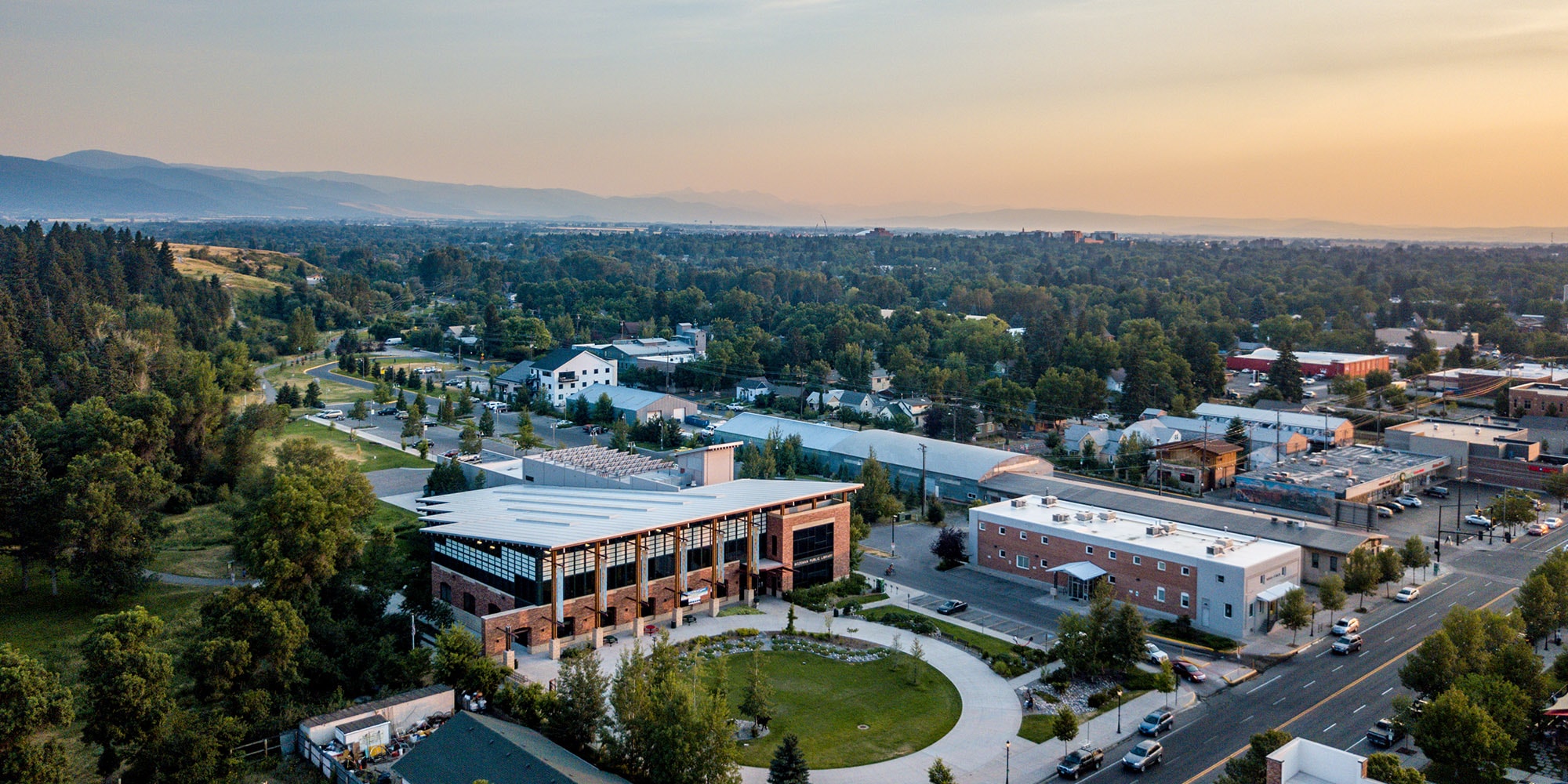 Six Range Condominiums is a 183 unit development proposed for an area in west Bozeman. The owner is the founder of Paine Group who developed Ferguson Farms and owns Nordic Brew Works. The development is a proposed mix of one, two and three bedroom units in a roughly 8.5 acre parcel with a mix of duplexes, single family homes, apartments and commercial development. The developers are planning to sell them at market rate but the group aims to make the units more compact and efficient in order for them to come in at a lower price point.
There is a 1 acre parcel of land near the Museum of the Rockies in early stages of development proposal. The land is at 2303 South Third Ave near Overbrook Drive and Westridge Drive. An early plan submitted to the city shows plans for 11 units in multi family buildings. The R-3 district allows for the development of one to five unit residential buildings.
In Northeast Bozeman you'll find some of Bozeman's most popular Bakery and Deli: Wild Crumb and Fink's Delicatessen. The property owner of this building at East Peach Street and North Wallace Ave is planning to add residential and commercial space to the site. Luckily, Wild Crumb and Fink's aren't going anywhere! The development is still under review of the city but proposes residential, commercial, and an enclosed parking garage for residential units. The residential units are proposed to be a mix of one, two and three bedroom units.
Allison Subdivision is located in desirable Southside Bozeman. An application has been sent in the city requesting permission for phase 4 of Allison Subdivision to be developed. It's located at South 11th Avenue and Arnold street and the application is requesting 32 residential single family homes, 9 townhomes, 5 residential multi household, and 3 restricted development lots.
The proposed Blackwood Groves Subdivision is 119 acres east of S 19th Avenue, south of Alder Creek Dr and West of Hidden Springs Lake. What's being proposed: 127residential single household, 14 multi-household residential lots, 22 townhouse/rowhouse lots, 3 commercial lots, 8 common open space lots, and 16 City Park lots, and dedicated right of way.