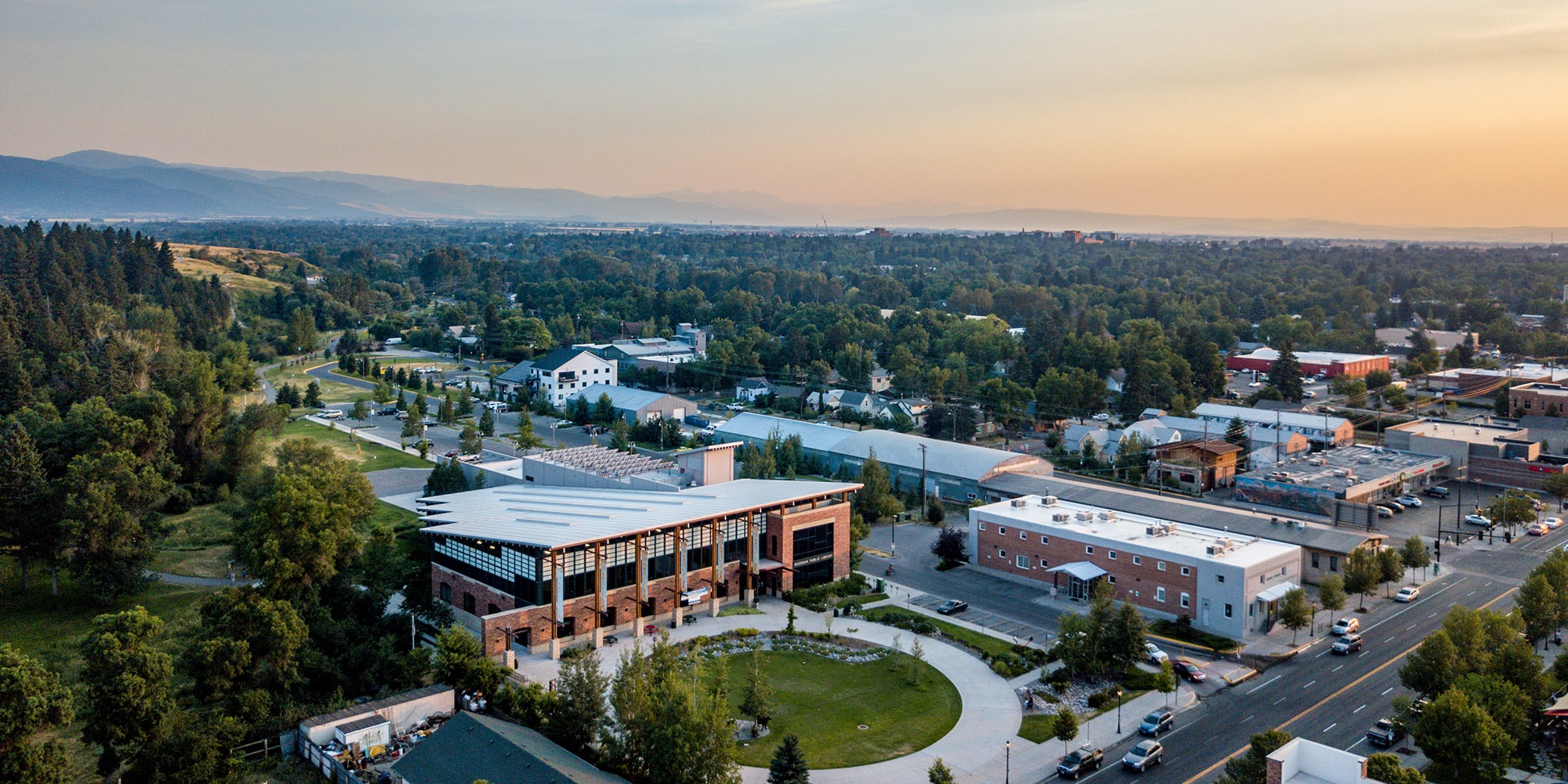 Whether you're planning on moving to Bozeman or you just got here, welcome!  To help make your transition easier, we've put together some resources to help you get settled and set up.
Bozeman's Weather
Before moving to Bozeman, you might be wondering about the climate. We get all 4 seasons (sometimes multiple ones in a day!) Everyone knows Bozeman is cold, but just how cold is it? In January, the average low is 13 degrees and we get about 63 inches of snow a year. To put that in perspective, the national average is about 28 inches.  July is usually the hottest month in Bozeman and averages around 84 degrees. We get about 17 inches of rain per year with the US average being 38.  The great thing about our weather is we have a high number of sunny days here in Bozeman – around 300 per year! The US average is 205.
Bozeman Economy
Bozeman has become a hotspot for the tech industry and as the population continues to rise, the economy continues to get better. Our unemployment rate is below the national average at 2.4%.  The future job growth rate over the next ten years is predicted to be 50.3% which is higher than the national average of 33.5%.
The sales tax rate for Bozeman is 0% which sounds good when compared to the 7.3% national average, however our income tax rate is 6.9% compared to the US average of 4.6%.  Bozeman residents have a median household income of about $46,422 a year.
Food
Not only do we have a ton of amazing outdoor activities close by, but Bozeman also has a flourishing food and brewery scene. If you're looking for a delicious dine-in breakfast place, you'll want to check out Jam or Western Cafe.  For the best pastries around, stop in Wild Crumb. Featured on Diners, Drive-Ins and Dives, Storm Castle Cafe is on the southside of the city has a great breakfast and lunch menu. Some great restaurants you'll want to grab lunch from are Foxtrot, Finks and Five on Black. Enjoy a night out on the town and visit Ted's Montana Grill downtown on Main street or try Open Range a few blocks away. Plonk is a great place to meet up after work for a drink and appetizers. On a vegan diet? Head to Farmacy. If breweries are your thing, we have quite a few for you to visit!  MAP is located over by Bozeman Beach and on the west side of Bozeman you'll find good beer and a great burger at Nordic Brew Works located in the Market at Ferguson Farm. Bridger Brewing is close to Montana State University. If you're downtown, check out Shine Beer Sanctuary on Main Street.
Bozeman Schools:
When people are thinking about moving to Bozeman, they often ask where the best schools are located. The good news is, they're all great! Bozeman Public Schools are all generally rated high.  Each school is unique with different class sizes and locations but they all strive to give children the best experience inside and outside of the classroom. The love of the outdoors runs deep here in Bozeman and it shows – even in classrooms.  Here in Bozeman you'll find kids on field trips to the Bridger Bowl for cross country skiing and downhill skiing, the Museum of the Rockies or the Lewis and Clark Caverns. Currently, we have 8 public elementary schools, 2 middle and 2 high schools. In the fall our new high school, Gallatin High opens it's doors. 
Elementary School
Middle School
High School
Private Schools
Hospital and Urgent Care
In case of emergency, it's important to know where the nearest hospital and medical care is around you. Bozeman Deaconness Hospital is located on the Southside of the city, close to the highway. There are a few urgent care facilities such as b2 Urgent Care, The Bozeman Clinic and Zip Clinic.
Utilities
Once you get here, you'll want to move utilities over to your name. Here is a list of utility companies you might need:
Electric: Northwestern Energy (888) 467-2669
Gas: Northwestern Energy  (888) 467-2669
Water: City of Bozeman (406) 582-3200
Garbage: Republic Services (406) 586-0606, City of Bozeman (406) 582-3236
Cable/Internet: Spectrum 1-855-243-8892, Century Link
If you're starting your Bozeman home search and need some guidance, contact us!