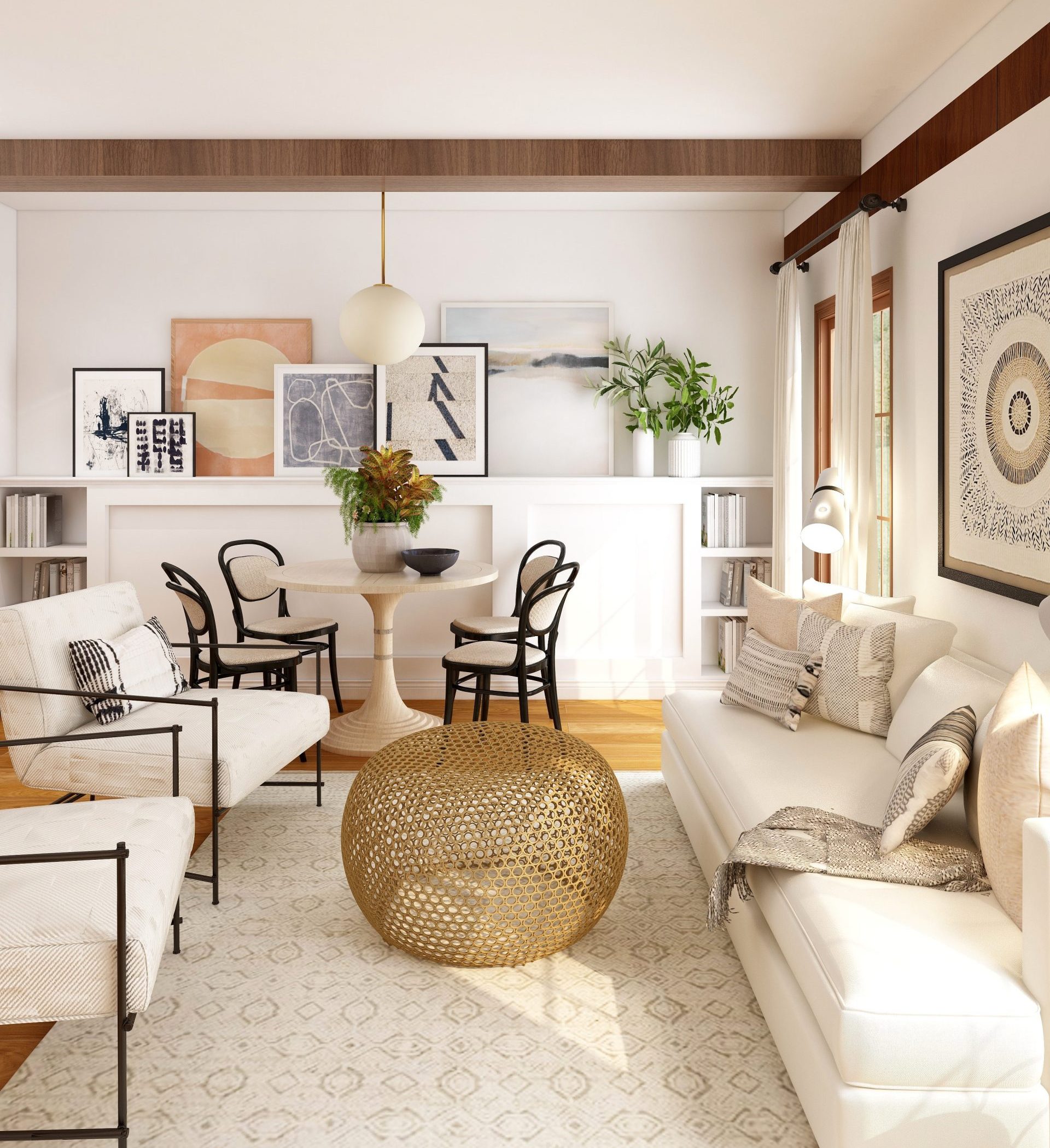 Just moved in and decorating your new space? Everyone likes to make their space appear bigger than it really is. Below are some tips to help enlarge your rooms without full on renovating and knocking walls down.
Use Mirrors
Adding large mirrors when decorating can add depth and make a room appear larger.
Lighten Up
White walls reflect light and make rooms appear bigger, but another trick is to paint ceilings and trim the same shade of white.
Big Accents
Decorate using a couple of larger accent pieces instea7d of a lot of little objects that can make the room feel cluttered.
Use "See Through" Furniture
Choose furniture that is "open" and you can see under or around. Instead of using chairs and sofas with skirts that touch the floor, choose furniture with legs that offer open space beneath them. Glass coffee tables or see through acrylic chairs are good options too.
Centered Layout
Instead of pushing all of the furniture against walls, try creating a centered space pulled away from walls. Having furniture right next to walls draws your eyes to the wall, making the room seem smaller.
Accentuate Vertical
A design trick to make your room appear larger is to draw the eye upward by accentuating the vertical. Add an extra tall bookcase, install vertical shiplap or install wallpaper with vertical stripes.
Monochromatic Color
Using a small color palette when painting and decorating can help make a room seem bigger.
Stick with Blinds
Skip curtains which can block light and outdoor views, which can make a room feel smaller.