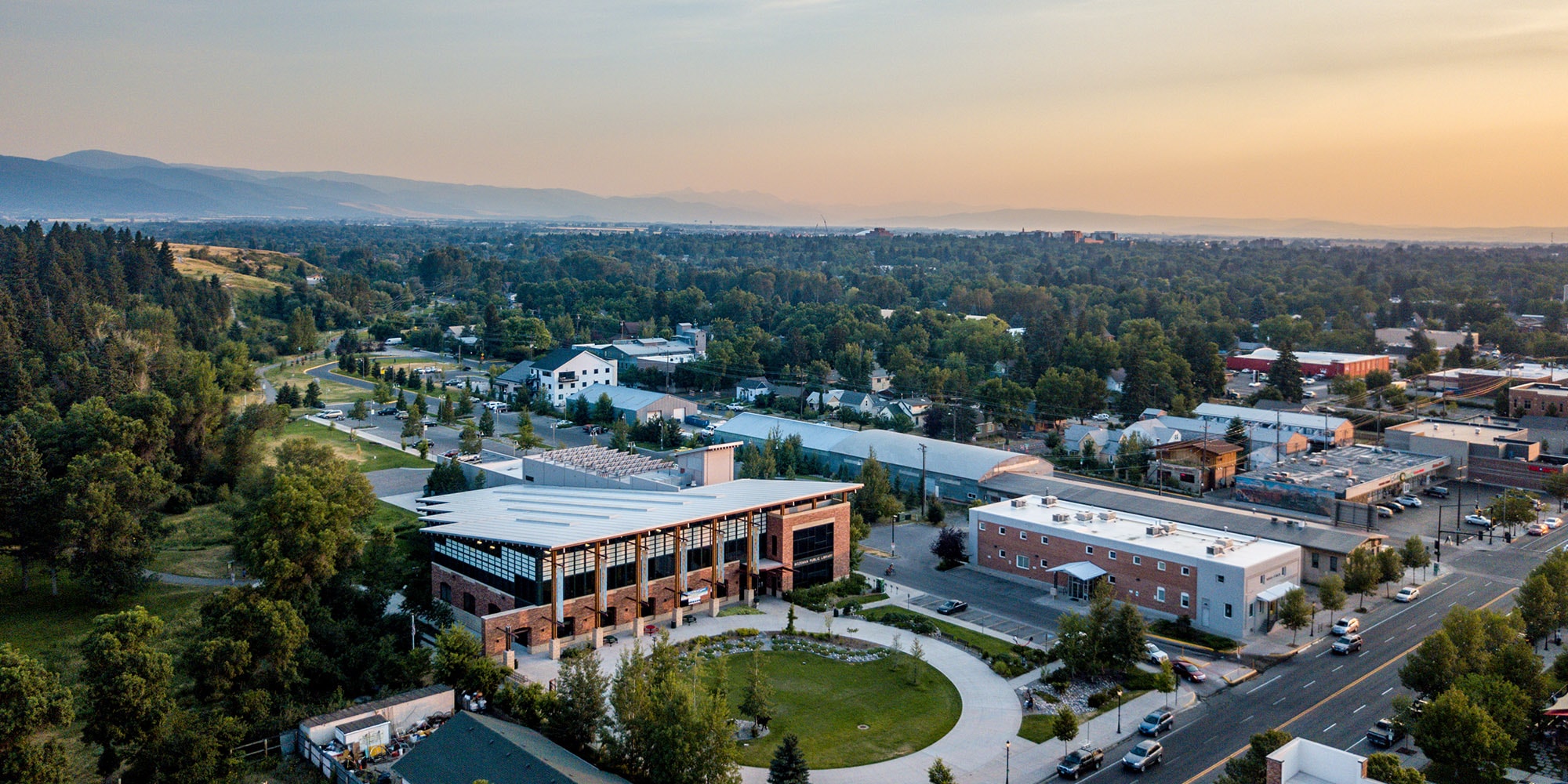 Zoning change to Southside land
Developers are proposing a zoning change to an almost 3 acre plot of land at the corner of S 19th Avenue and Kagy Boulevard. It's currently the location of the Bozeman Church of Christ who is planning on moving to the north end of Bozeman. The project would focus on student housing with a potential for commercial development as well. Developers are proposing residential mixed-use high density, or R-5, zoning which allows additional building height and decreased parking requirements than the current R-4, residential high density zoning. Read more about this development in the Bozeman Daily Chronicle.
Nexus Point in Bozeman
Another development in South Bozeman, Nexus Point, will bring over 240 rental units to the area. This development is located west of South 19th Ave and has two phases, the first of which is already partially finished. About 7 acres on the site are zoned R-5 (high-density, mixed use residential) and the rest is designated R-O (residential office zoning). He said 72 units in the first phase are already done and rented out, 48 more are set to be done by April of next year, and the second phase is set to begin construction next summer. Developers are also planning to build out part of Lantern Park in the southern area that will extend into another development. They are also planning at least one building with short-term rental units as well as spots for a restaurant and market. Read more about Nexus Point in the Bozeman Daily Chronicle.
Northwest Bozeman Land Annexing
The annexing of 86 acres in northwest Bozeman has been approved. The parcel of land is west of Davis Lane near Catamount Street. The developers have requested residential emphasis mixed-use zoning, or REMU, which would allow for residential development with commercial mixed in. Read more about this land annexing in the Bozeman Daily Chronicle.