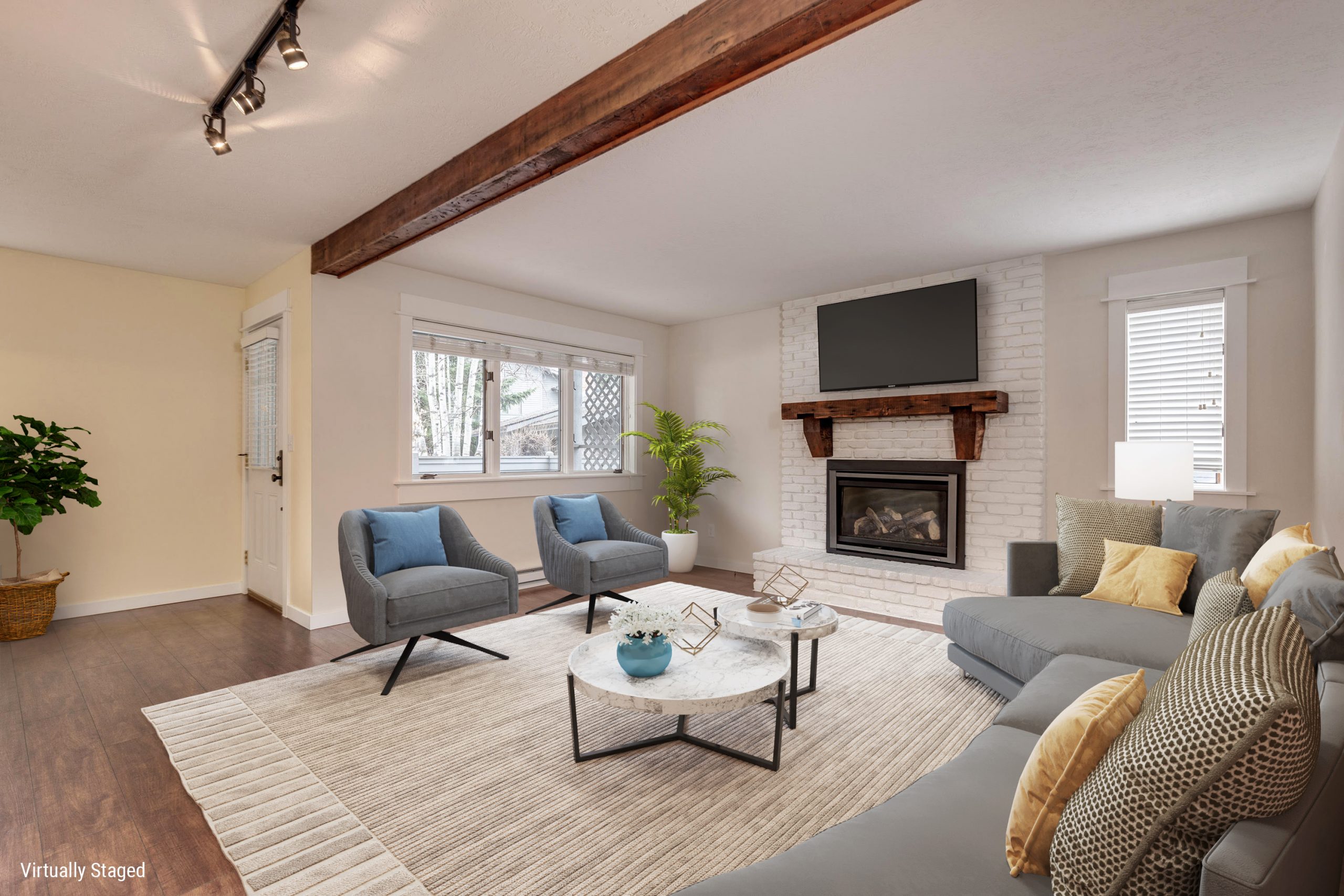 Should I Stage my Home?
Since so many buyers are shopping online, it's important for your home to look it's best for photos and the 3D virtual tour. There are lots of ways to get ready to put your home on the market such as decluttering, painting, and making repairs.  One great way to showcase your home – especially if it's vacant – is home staging. 
The goal to keep in mind when you stage your home is making your home appeal to the most amount of buyers. Home staging may not increase the value of your home, but it can certainly help buyers visualize themselves living there. As more inventory comes on the market in Bozeman, sellers can use home staging as a tool to help their homes stand out from other competing homes. You can still stage your home even if you plan to live there while it's on the market. Use your own furniture and possibly add new pieces or change out some fixtures to update it. Go through each room and rearrange furniture to make the best use of the space. We recommend grouping furniture into smaller conversational spaces that also help traffic flow through rooms.  If your home is going to be vacant, you can stage it with furniture of your own, hire a staging company or we can have it virtually staged. We recently had one of our vacant listings virtually staged and we love the cozy feel and how the fireplace really stands out now!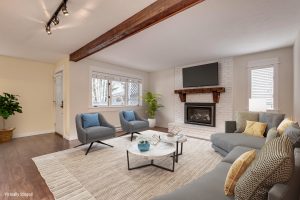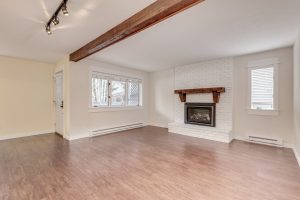 Here are some helpful staging tips:
Declutter – Decluttering is the first thing to do to get your home ready to put on the market.

Group furniture – Furniture should be grouped into smaller conversational spaces that also help traffic flow through rooms

Lighting – Lighting in a room is key. Make sure all burnt out bulbs are replaced and add lighting if needed. 

Painting – You can help a room look bigger by painting it the same color as the adjacent room. It's best to keep wall colors neutral and add in pops of color with furniture or accessories. Save darker colors for bathrooms or bedrooms where they can create a cozy feel.
View some more helpful staging tips here: https://www.hgtv.com/shows/designed-to-sell/12-simple-home-staging-tips-pictures
Virtual Staging
Check out these before and after photos of properties we virtually staged. Part of what you'll get when you work with us is professional photography with staging, if needed, as well as professionally designed marketing materials.  Click here to see everything you get when you work with us. We make sure your home looks it's best, whether it's helping you arrange your own furniture or virtually staging your vacant home. Call us today if you're thinking of selling your home.