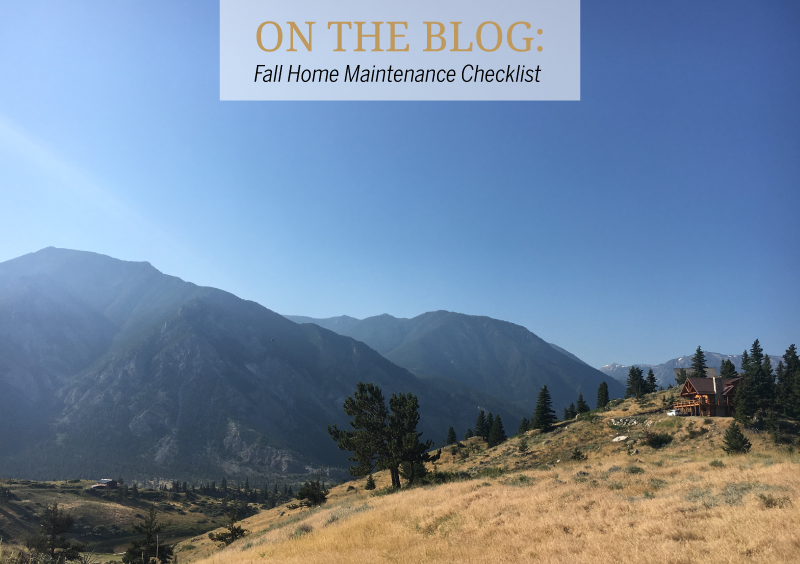 It's officially Fall Season!  Before the first snow hits, here are 5 things you should do to get your home Winter ready:
• Sprinkler blowout: As the winter season approaches, it's critical to put your sprinklers to bed. Doing so prevents water freezing inside the irrigation pipes and system components which could cause cracks or damage. Blowing out your system is one of the best methods to ensure your irrigation system is completely dry.
• Clean the gutters: leaf and debris buildup can clog up gutters causing rain water and melting snow to over flow.  This overflow can cause damage to your siding, roof and foundation.  It's best to keep these cleaned out before the snow hits!
• Inspect the roof: Fall is a great time to check your roof to be sure all the shingles are in place and in good shape before winter snow.
• Store patio furniture: Winter weather can damage your summer patio and outdoor furniture. It's a good idea to put unused furniture, trampolines, etc. into storage.
• Sweep: Get a chimney sweep and have your heating system cleaned and maintained.  Finding out there's a problem with your heating system in the middle of winter can be a huge problem.
• Clean dryer vent: Winter can bring more static electricity which increases the risk of igniting lint buildup.  Clean out your dryer vent to help prevent a fire hazard.