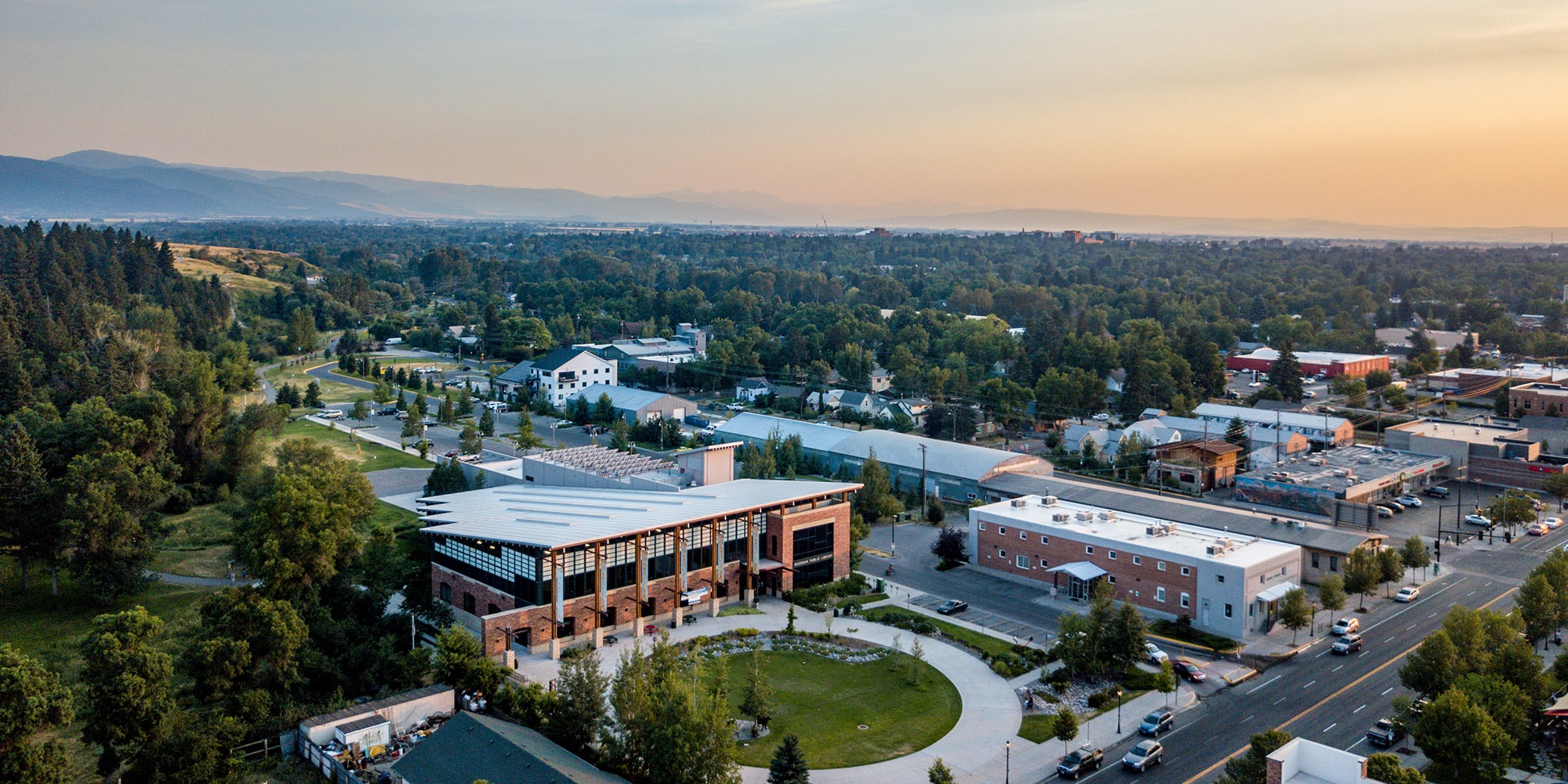 The Osborne Building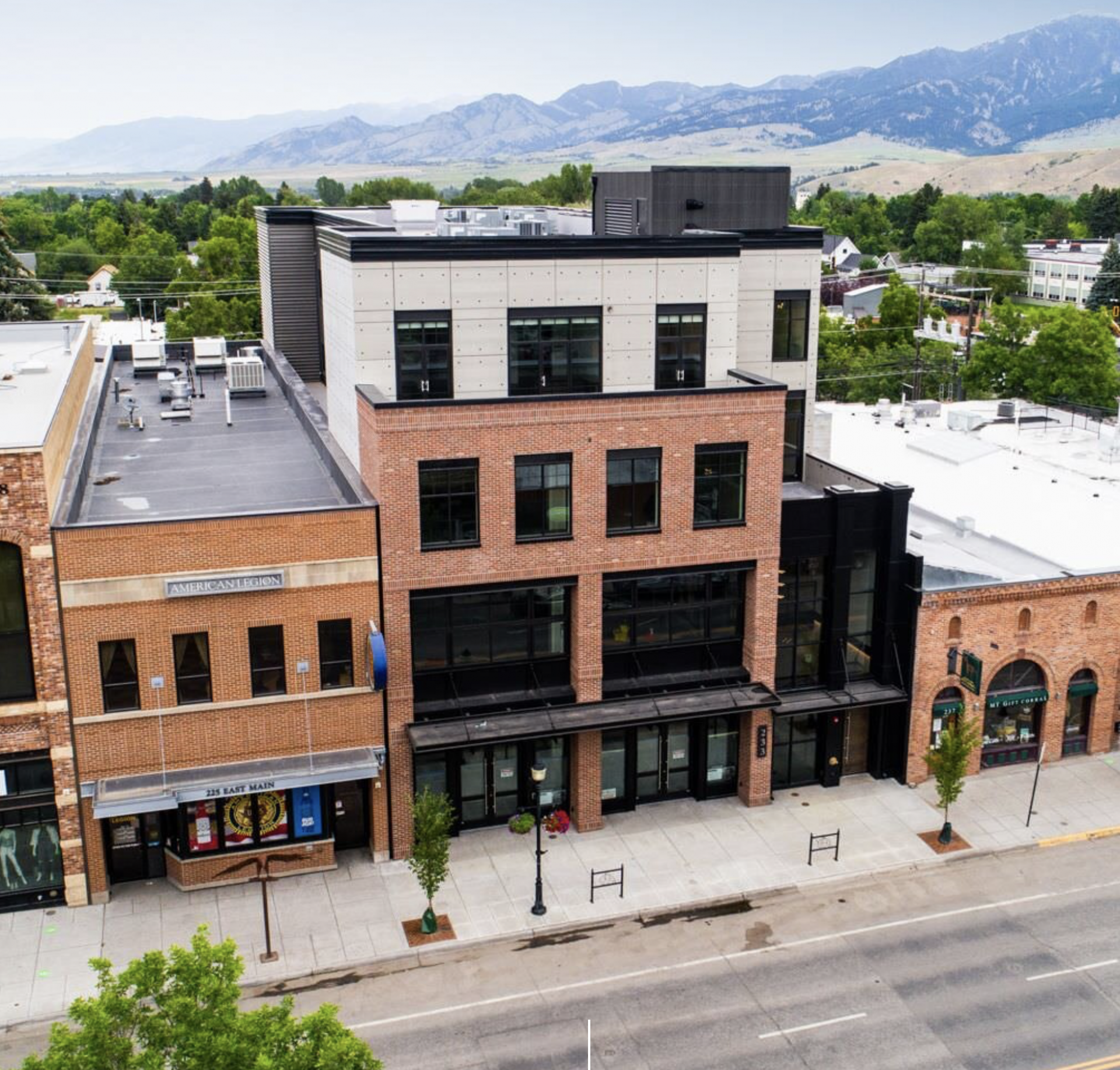 After standing vacant for almost 10 years, reconstruction is complete with The Osborne building after the 2009 explosion that destroyed buildings in downtown Bozeman. Located at 233 East Main, The Osborne is an "innovative reflection of Bozeman's modern economy". Inside you'll find a variety of retail, commercial spaces and private office suites. Currently on the first floor is "The Osborne Market" with retail spaces surrounding "The Bodega". In the mornings, grab a cup of coffee here and a cocktail in the evening. On the second floor is the restaurant space where you'll currently find Happy Box, an Asian restaurant and karaoke bar. The fourth floor holds 17 private office suites ranging from 178 to 214 square feet – all with incredible Main Street and mountain views. Each suite is furnished with custom office furniture from Montana Angle Worx. These office spaces are listed for lease and include complimentary conference room access, high-speed WiFi, and the printing center. Secure, 24/7 access, shared kitchen, and dedicated men's and women's restrooms with showers and lockers. Photo courtesy of theosbornebozeman.com
208 S 3rd Avenue – Downtown Bozeman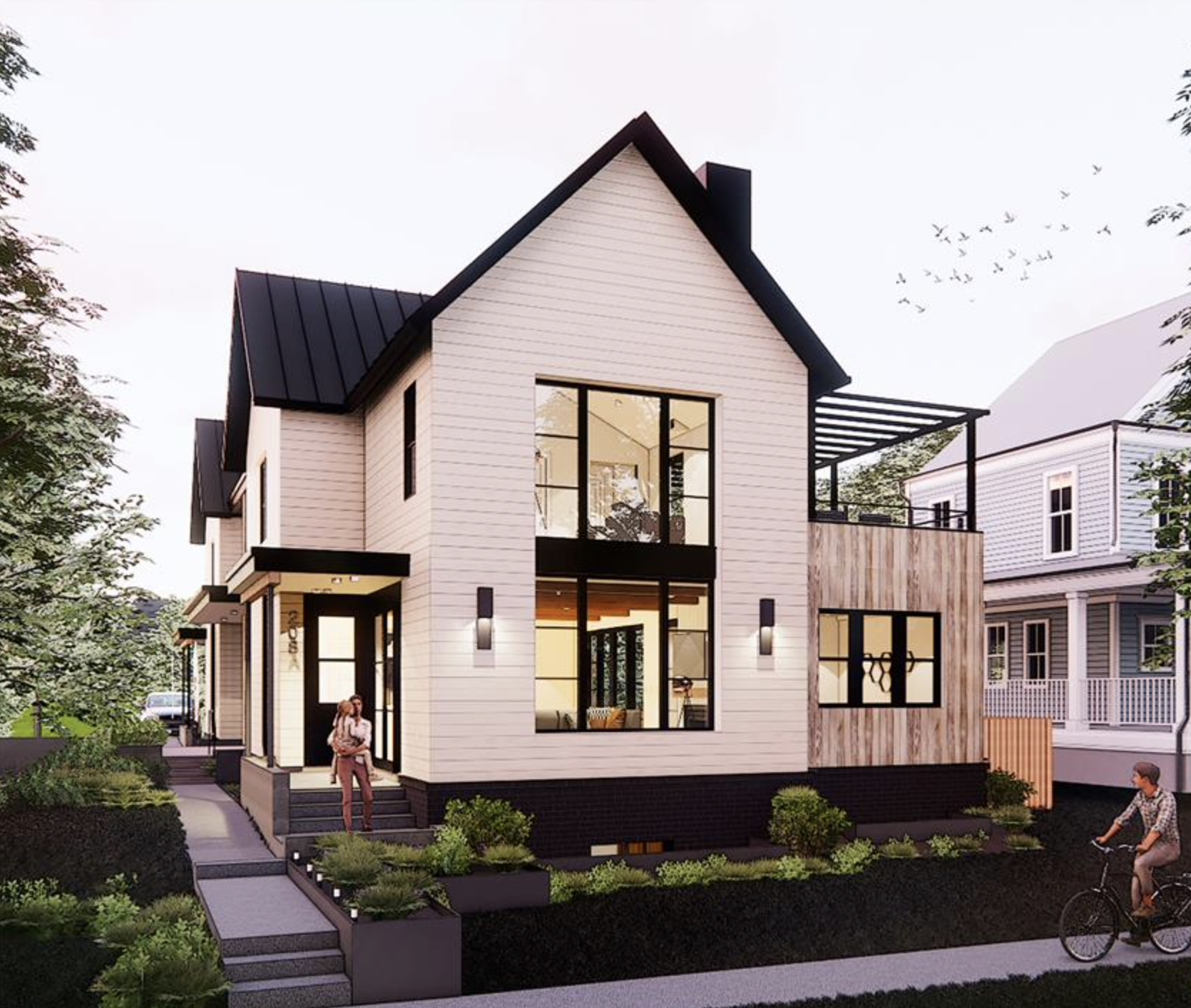 These Local Element Architect designed condos are located in historic downtown Bozeman. This 2 unit condo building include 3 story contemporary designed homes that offer "urban mountain-town living". The 3 bedroom/3 bath units are a little over 2,500 sq ft and feature decks, high end appliances and statement lighting. Estimated completion is 2022. These condos are currently listed for sale by Gallatin Real Estate for $1,695,000. Click here for more information on these condos.
Photo courtesy of Big Sky MLS
Haymaker Apartments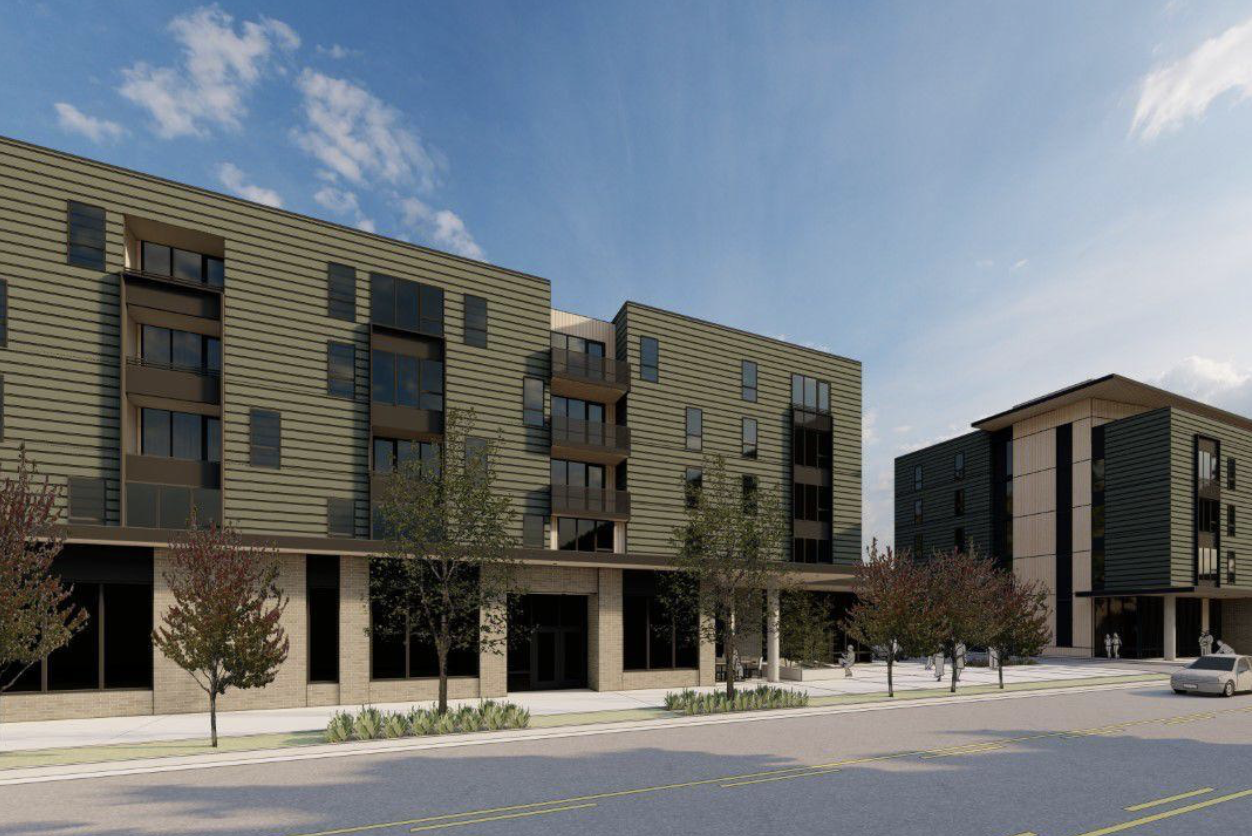 Construction for the Haymaker Apartments began in April at 1612 and 1624 West Babcock St. These 2 buildings are planned to come to about 103,000 sq ft and will be sharing a similar design. The east apartment building is planned to have 52 apartments with an overall square footage of about 53,750. 3,100 of that square feet will be used for retail space. The west building will have 43 apartments and both buildings will have studios to 2 bedroom units. For the two buildings, 105 parking spaces are planned.
Photo courtesy of Bozeman Daily Chronicle
Willson 16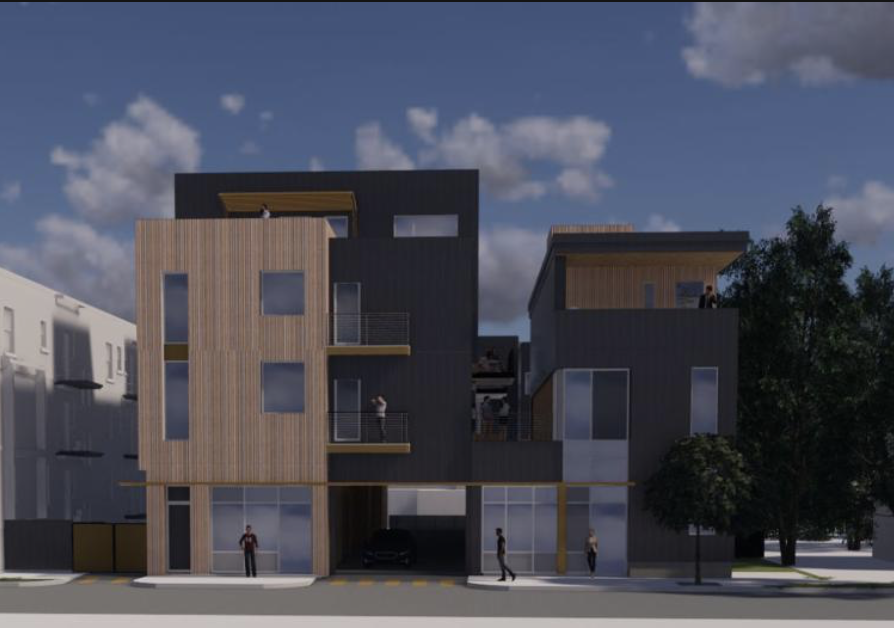 In the heart of downtown Bozeman is Willson 16 – 16 units of duplex style luxury townhomes with detached apartments. These homes are spacious and modern, built by Williams Homes, LLC.
Photo courtesy of Williams Homes  
240 E Mendenhall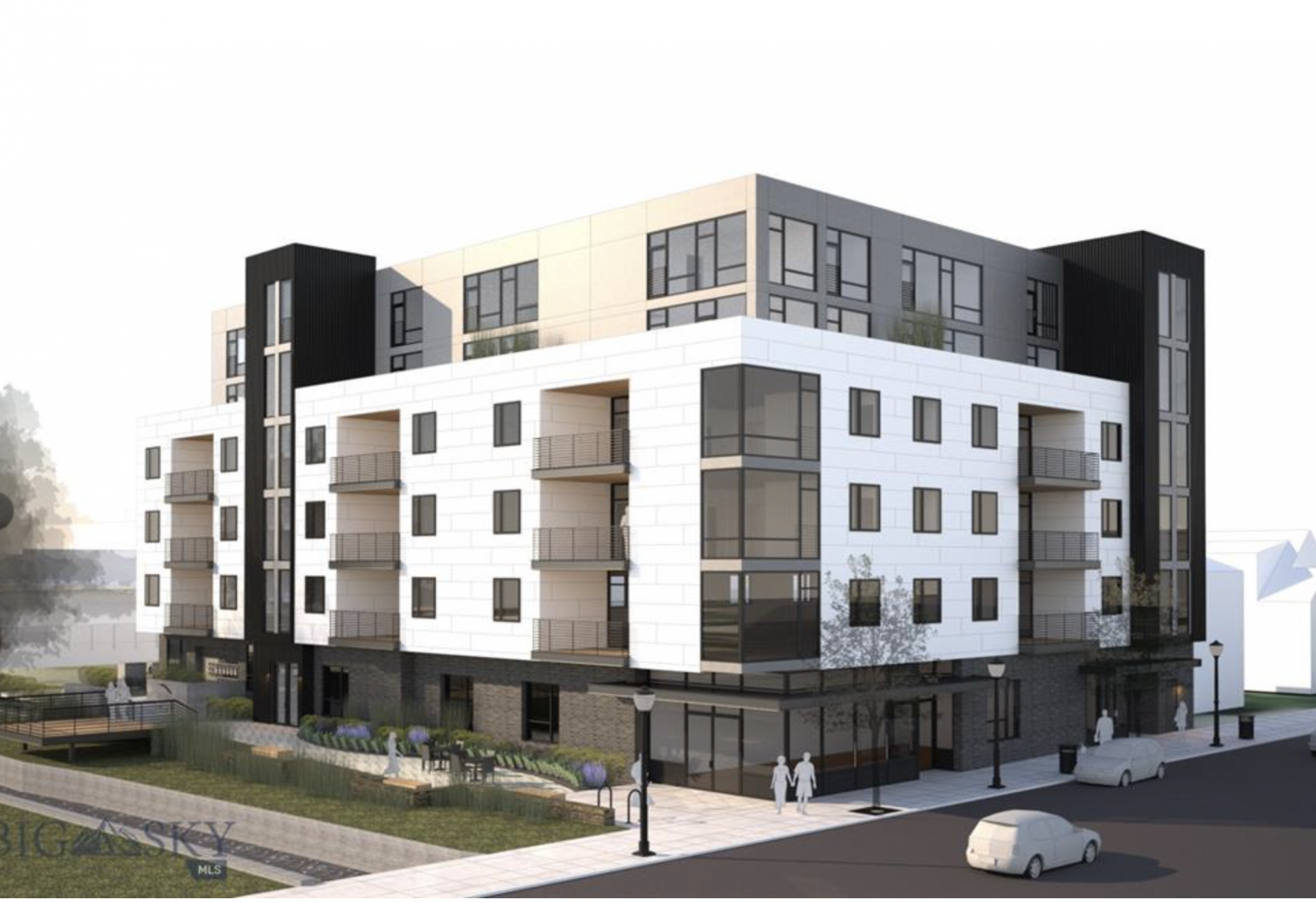 This listing is a proposed 48, 121 sq ft building includes both commercial and residential space. The city of Bozeman has approved the site plan so it is ready for a building permit. The main floor consists of retail space and the second could be used for a restaurant or large office. The top remaining floors are 13 residential units spanning over 30,000 sq ft. Located in the heart of downtown Bozeman, this property also includes a planned creek side park.
Photo courtesy of Big Sky MLS