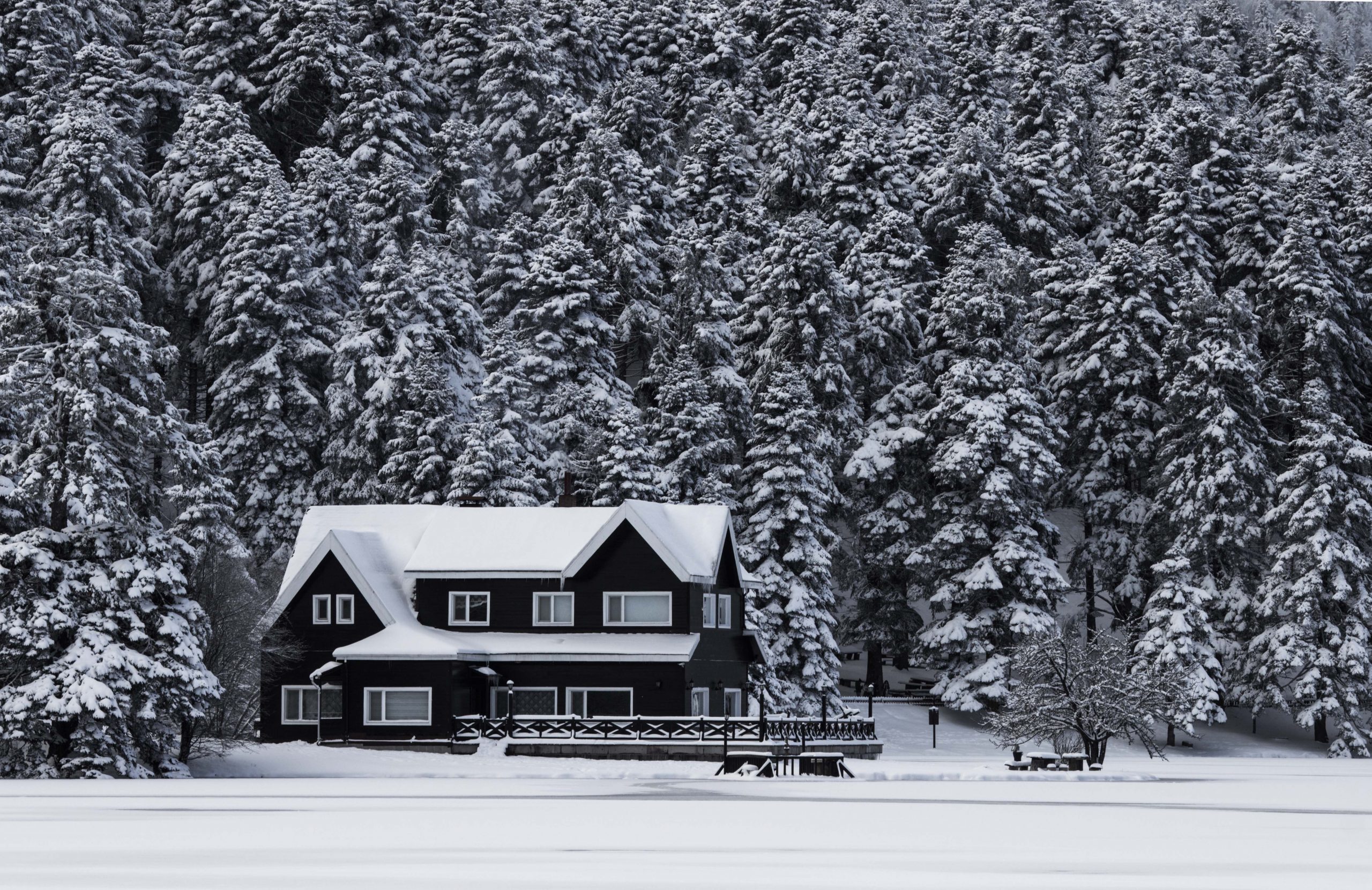 Winter Home Maintenance
Winter time is a great time for repairs and maintenance around the house!  We've gathered some maintenance projects ideas to keep your home working well – especially during the cold, winter months. 
Energy Saving: Seal up Cracks and Openings
You can save an average of 15% on heating and cooling costs by making sure all the openings around your home are sealed properly!  Sealing leaks around windows and doors, through the foundation, and in the attic can reduce escaping airflow by about 25%. Not only will you be saving more money, but most home buyers are interested in green home features and energy savers. You can hire a home energy auditor or check out these tips from the U.S. Department of Energy to evaluate your home yourself. An easy way to check your home besides feeling for drafts is to turn on all your lights, step outside after dark and look for any gaps around windows and doors.
Check Your Insulation
Living in Bozeman, MT means cold winters.  If you haven't done so already, you'll want to make sure your attic is insulated. The U.S. Department of Energy recommends you air seal areas of your home before adding insulation.   You can hire an insulation contractor to help determine what type and how much insulation will suit your home best. FYI, the higher the "R value" (thermal resistance) the more effective the insulation is.
Heating System Maintenance
During the fall is a good time to have your heating system serviced to make sure it's ready for winter! Most HVAC and furnace filters need to be changed at least every three months but you can change them as often as once a month if you:
      have pets
      Someone in your household has allergies or a respiratory condition
      smoke inside
      live in a windy area
      occasionally use a fireplace
      have a large family (meaning more household dirt and dust)
      run your HVAC six months a year to year-round
Change Batteries in Your Smoke Detectors
You should get into the habit of changing your smoke detector batteries every fall/winter. The National Fire Protection Association recommend following the "change your clock, change your batteries" campaign. According to NFPA, 71% of smoke alarms that failed to operate had missing, disconnected, or dead batteries. If you have a smoke alarm that has a built-in 10-year lithium-powered battery, check the date on the back and replace the entire alarm if that time has elapsed.
Remove dying trees
If you have a tree on your property you've been eyeing for removal, you could save money by having it removed in the winter. Tree companies are super busy in the spring and summer from more emergency tree removals. When getting bids, you'll want to make sure you hire a company who is licensed and insured.
Home Value Adding Updates you can do During Winter
Paint the garage floor
One fairly easy project to get out of the way in the winter is to clean and paint the garage floor. A spotless, painted floor is much easier on the eyes and will impress potential buyers. Lowe's has a great step by step guide to clean, remove rust stains, fill cracks and seal your garage floor.
Switch to LED light bulbs
Residential LED light bulbs use at least 75% less energy and last 25 times longer than incandescent lighting, according to the Department of Energy, boosting your home's energy-efficient appeal. They can make your home look much cleaner and brighter. Like other artificial lighting, it can skew the colors of your home in real estate photos. You'll want to photograph during the day and incorporate as much natural light as possible.
Replace door and cabinet hardware
Replacing door handles and cabinetry hardware is a relatively inexpensive and easy project you can do that will make a huge difference in how your space looks. Amazon.com has "Best of the Best" guides for such hardware, such as this Franklin Brass Kitchen or Furniture Cabinet Hardware 4-inch Drawer Handle in satin nickel ($20.99 for a pack of 10).