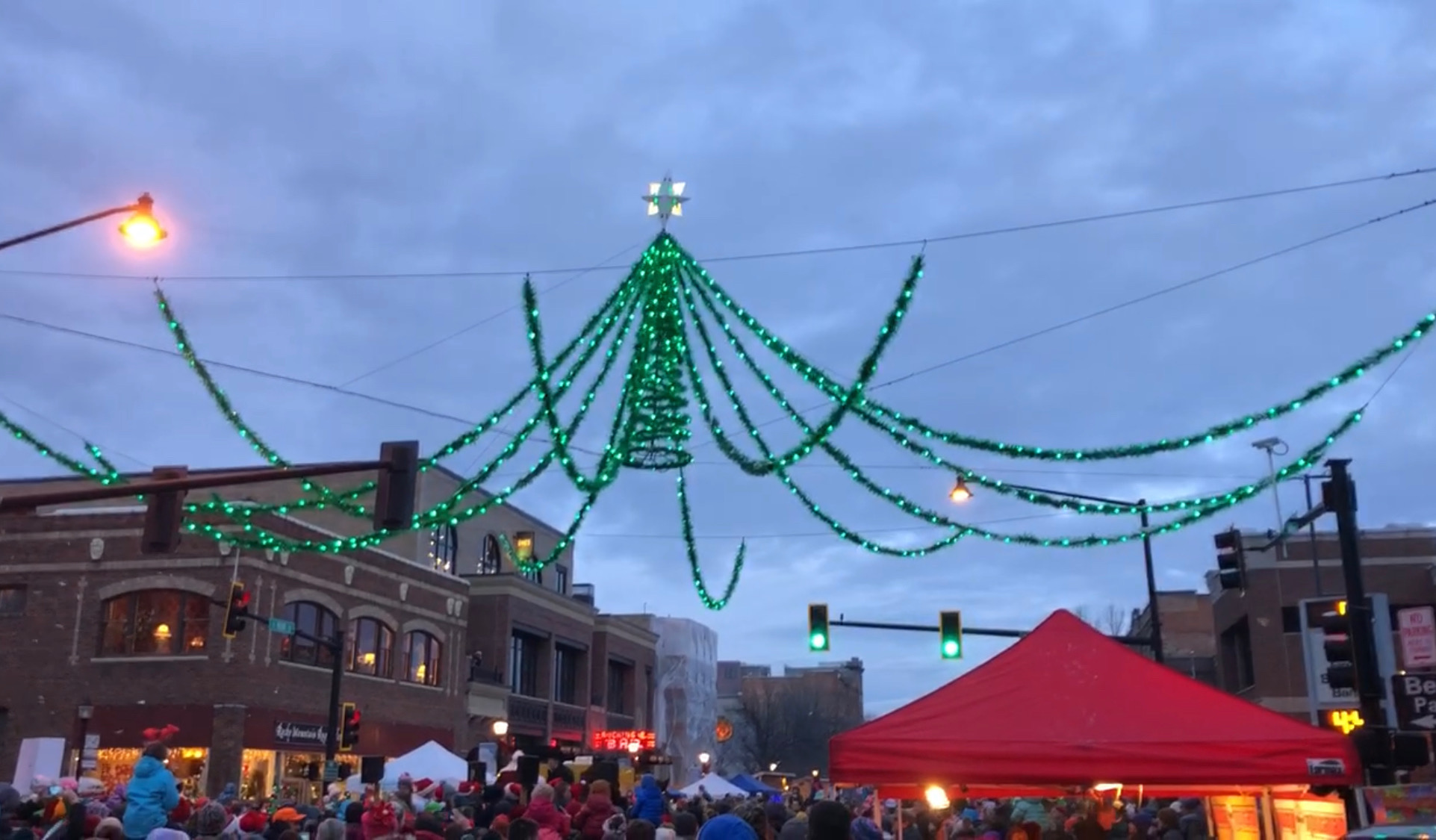 We love Bozeman and we love to support the incredible businesses that help make this thriving city such a great place to live. Check out this list for places to do some Holiday shopping for loved ones, yourself or to unwind from the holiday hustle and bustle. Here are 12 places we love and why:
1 – Bozeman Community Co-Op
Why we love it:
The Bozeman Community Co-op has delicious made-from-scratch meals as well as local, organic foods, supplements and body care.  But it's not just the foods that make the co-op so great, they're community owned and are committed to sustainable business operations and giving back to local organizations. They are a beloved part of the Bozeman community!
photos from https://www.instagram.com/bozemancoop/
2 – Murdoch's
Why we love it:
From tools to hunting gear, clothing to animal feed, you'll find everything you need when you walk in the door to Murdoch's Ranch & Home Supply. Visit their website for gift guides and don't forget to visit the live reindeer December 15that the Bozeman location!
photos from: https://www.instagram.com/murdochs_/
3 – Wild Joe's
Why we love it:
Good coffee, great atmosphere.  Their laid-back atmosphere, sustainable practices, musical guests and fresh, yummy treats brought in by local and regional companies make Wild Joe's the perfect pit stop when you're out and about downtown this Winter.
photos from: https://www.instagram.com/wildjoescoffee/
4 – Joe's Parkway
Why we love it:
You can find all kinds of delicious foods and beverages at Joe's Parkway, but what we love the most is the amazing gift baskets they put together for our client gifts. If you're looking for the perfect hostess gift or something for the foodie in your life, go to Joe's Parkway – you won't be disappointed!
photos from: https://www.instagram.com/joesparkway/
5 – Open Range
Why we love it:
They use high quality, fresh ingredients and locally sourced whenever available but we also love happy hour at Open Range with their amazing cocktails.  Take a load off a day of shopping downtown with a cocktail and The Ploughman's Board – it's great!
photos from: https://www.instagram.com/openrangemontana/
6 – Heyday
Why we love it:
You will find the perfect gift for anyone on your list in Heyday.  Everything in this store is so lovely – shop for anyone on your list or pick up something for yourself – complimentary gift wrapping included! Check out their website or social media for lots of gift guides and keep an eye out for fun workshops they host throughout the year.
https://www.instagram.com/heydaybozeman/
7 – Schnee's
Why we love it:
If you have an outdoor enthusiast on your list, Schnee's is where you want to go to find high quality clothing, camping and traveling gear. Their Pac Boot is handcrafted in Bozeman from the finest hand-picked leathers and hand-laid vulcanized bottoms for unsurpassed strength, durability and comfort.  They're experts in Montana life and it's obvious when you're shopping in their store.
photos from:https://www.instagram.com/schnees_flagship/
8 – Townshends Teahouse
Why we love it:
The tea is tasty, but the atmosphere is even better. You'll find studying students, families having a fun night out and friends playing board games.  The best time to go is a winter evening – grab a seat by the window and watch the snow fall over Main st. Check out their Facebook page to see their upcoming events including an open mic night and a Teahouse Tango night!
photos from: https://www.instagram.com/townshendsbozemanteahouse/
9 – Blackbird Kitchen
Why we love it:
"Happy local organic wood fired casual dining" is what they call themselves and they're right. Great food, great drinks and a wonderful atmosphere create an exceptional dining experience. Sit at the bar and watch them make pizzas while you eat!
photos from: https://www.instagram.com/blackbirdbzn/
10 – Dee-O-Gee
Why we love it:
If your doggie needs a day camp, they'll definitely have a blast with their friends here on the custom-built indoor dog park. Fur getting out of hand?  They have the best grooming around.  From treats and food to supplies, this natural pet store has everything you need to pamper your four-legged friend.
photos from: https://www.instagram.com/deeogeebzn/
11 – Roost
Why we love it:
The best southern fried chicken. Need we say more? Everything on their menu is delicious – just ask Guy Fieri who stopped by Roost when they were featured on Diners, Drive-ins and Dives.
photos from: https://www.instagram.com/roostfriedchicken/
12 – Museum of the Rockies
Why we love it:
Home to one of the largest collections of dinosaur bones in the world, the Taylor Planetarium and a variety of evolving exhibits, Museum of the Rockies is a go-to for family fun.  Check the calendar of events on the website for fun events like Brews & The Big Sky and Tours for Tots.
photos from: https://www.instagram.com/museum_of_the_rockies/