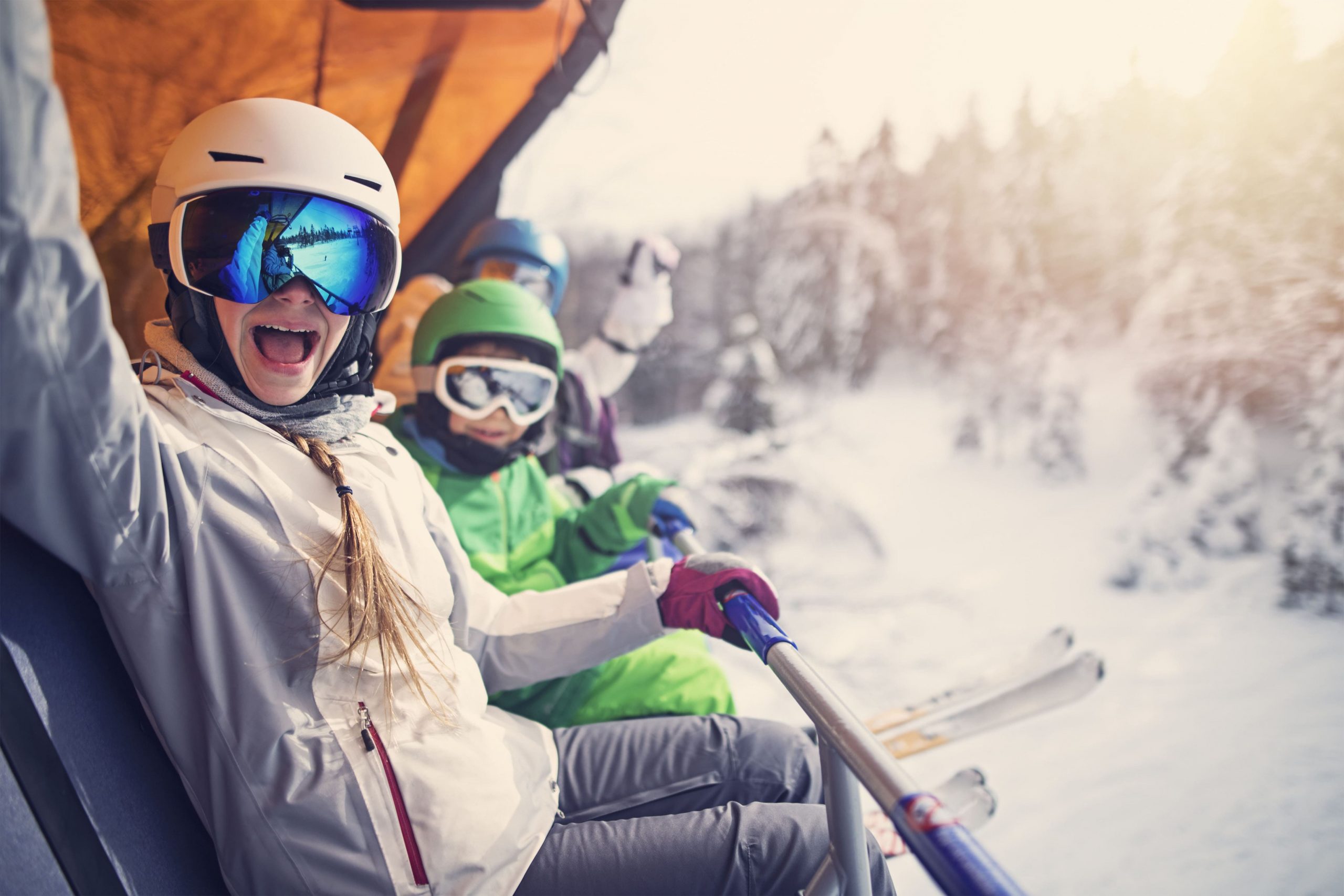 Skiing

Bridger Bowl
Just twenty minutes from Bozeman, Bridger Bowl offers great trails with a relaxed, local vibe. You may ride up with a grandpa who has been skiing there all his life and wants to show you some of the best runs, or you may opt to do it solo, reveling in the peace and quiet tranquility that surrounds you. Take a well-groomed trail, or grab an avalanche transceiver if you're a little more thrill-seeking and check out Schlasman's lift. The bunny trail for the kids is fun to watch while you're on your lunch break, those little tykes are fearless!
Big Sky Resort
Big Sky Ski Resort is located in southwest Montana by Bozeman. There are 5,800 acres of ski-able area. Big Sky was recommended for skiers of all ability levels. Reviews on both Yelp and Trip Adviser mention the exceptional customer service, good food, wide varieties of winter activities for families and short lift lines.

Hiking

Lava Lake
Garnet Mountain
Pioneer Falls
Sypes Canyon
Drinking Horse
Leverich Canyon
Grotto Falls
Blackmore Lake/Peak
History Rock
Ousel Falls

Ice Fishing

Georgetown Lake
This gorgeous, scenic lake is located near Anaconda. It is seated at over 6,000 feet in elevation, and is surrounded by the majestic Anaconda, Flint Creek, and Sapphire Mountain ranges.
Canyon Ferry Lake
The 3rd largest lake in Montana, Canyon Ferry contains over 70 miles of shoreline and is easily accessible from Helena. Ice fisherman love it for the large walleye and trout inhabiting its waters.
Hyalite Reservoir
This is a popular spot just 12 miles south of Bozeman and spans 206 acres through a wide valley. Yellowstone cutthroat and brook trout can be fished here and the water is usually frozen by late December.
Hebgen Lake
This lake is located west of Yellowstone National Park and stretches over 15 miles long. It's surrounded by public lands making it easily accessible. Its ice fishing season lasts from December to as late as May.
Fort Peck Lake
Spanning out from the damming of the Missouri River, this epic lake is Montana's largest body of water, covering about 243,000 acres. Fort Peck is home to massive walleye and is arguably the best place for ice fishing in Montana.

Sledding
A favorite pastime whether you're a kid or just a kid at heart. Some favorite spots of locals is Peets Hill, Lindley Park, Snowfill Dog Park, Gallatin County Regional Park, Hyalite and Kirk Park.
Ice Skating
During the winter months the Park Division builds ice rinks at three different locations. The ice rinks are at Beall Park, Southside Park, & Bogert Park. Strap on some skates and have fun!
Cross Country Skiing
The mountains and meadows of Bozeman, Montana, hold some of the best cross country skiing in the country. The nonprofit Bridger Ski Foundation tends to some 70 kilometers of groomed ski trails—many of them in downtown Bozeman. Combine that with several destination-worthy ski centers and you'll find southwest Montana to be a cross country (aka Nordic) mecca for both expert and beginner skiers.
Hot Springs
Address: 81123 East Gallatin Road, Bozeman, MT 59718
Bozeman Hot Springs is a world famous natural hot spring, spa and fitness center located in the heart of Montana's beautiful Gallatin Valley. For more than 100 years, visitors have come to relax and rejuvenate in these natural hot springs. A small pool enjoyed only by a few in the late 1800's, has evolved into a destination for area residents and tourists seeking a unique Montana experience with friends and family. The newly remodeled Bozeman Hot Springs includes a fitness center, and a juice bar – all conveniently located just minutes from Gallatin International Airport, Yellowstone National Park, and Big Sky Resort. Come relax in our natural hot springs. Our facility features 9 different pools with temperatures ranging from 59 to 104 degrees and both dry and wet saunas. Bozeman Hot Springs is the perfect destination for a family get together, a relaxing soak after a hard day skiing, or just for an energizing swim in the therapeutic water. To ensure a consistently clean facility, our water changes out 5 times per day and our inside pools are drained and cleaned every night.
Christmas Stroll
Bring the kids and sip eggnog or hot chocolate as you watch Santa Claus light Bozeman's holiday lights along with 6,000 locals and visitors at the annual Bozeman Christmas Stroll. Enjoy horse drawn wagon rides, pictures with Santa Claus, a gingerbread house display, other family entertainment, holiday shopping, and holiday treats like caramel apples, cotton candy, popcorn and so much more right in downtown Bozeman.
Winter Farmers Market
Do your grocery shopping this winter at the Bozeman Winter Farmers' Market! Each week, shoppers can find seasonal vegetables, eggs, cheese, artisan meats, honey, goat milk soap, wool, local breads, coffee, and tasty breakfast in the cozy Emerson Center for the Arts & Culture Ballroom from 9 a.m. to noon. You'll be surprised on how much Montana has to offer during the winter season! For more information, visit www.bozemanwintermarket.com
Museum of the Rockies
Museum of the Rockies at Montana State University is a Smithsonian Affiliate, recognized as one of the world's finest research and history museums. It is renowned for displaying an extensive collection of dinosaur fossils, including a T. rex skeleton! MOR delights visitors with changing exhibits from around the world, permanent indoor and outdoor regional history exhibits, planetarium shows, educational programs, insightful lectures, and a museum store.
Visit www.museumoftherockies.org or call 406-994-2251 for more information.